International partner universities
In order to strengthen international academic cooperation, Stockholm University and partner universities in various countries collaborate within research and education.

European Civic University
With the ambition to create an integrated university space where students, academics, researchers and staff move and collaborate as freely as in their institution of origin, eight Universities have decided to create a European Civic University.
More about CIVIS

Helsinki University
Stockholm University works together with University of Helsinki in a strategic partnership prioritising the cross-disciplinary fields of Baltic Sea research, teacher education, language and linguistics. More about the collaboration with Helsinki University

University of Illinois
The partnership "Illinois-Sweden Program for Educational and research Exchange (INSPIRE)" alliance rests on three foundational pillars, namely education, research, and service.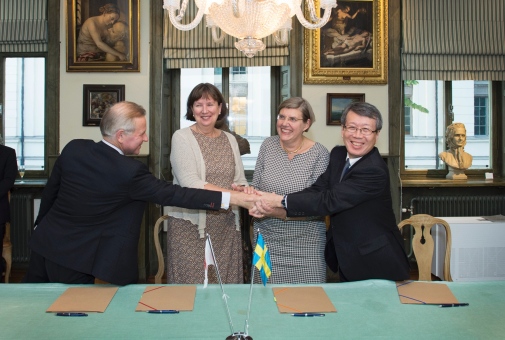 University of Tokyo
The collaboration will centre on research and education under the watchwords excellence, interdisciplinarity and social relevance. Besides exchanges of researchers and students, the universities will also share programs on faculty development.