"Collaboration is about relations" – successful closing of academic collaboration forum
Collaborations and relations were in focus at the Stockholm Excellence Seminar, hosted by Stockholm University and KTH Royal Institute of Technology, which attracted more than hundred participants from higher education and research institutions around the world. The seminar was the final activity in a two year project developing research collaborations between researchers in Sweden and the Republic of Korea, Singapore, China, Indonesia and Brazil.
International research collaboration
The theme for the final session in Sweden was how to harness the power of international collaboration, and the participants were invited to round table discussions as well as plenary sessions at Stockholm University's Aula Magna. Participants included The Swedish Minister for Higher Education and Research, Helene Hellmark Knutsson, high-level leaders within higher education and representatives from the participating countries, and from the Swedish Research Council and The Swedish Foundation for International Cooperation and Higher Education.
Challenges and opportunities
"Cooperating in this way has challenges", says Stockholm University Vice-Chancellor in a blog video, also for the Swedish universities, "but it also entails huge opportunities to jointly promote Swedish research, especially in a time when global collaboration is needed more than ever."
Many speakers, including the Minister, underlined the importance of international research collaboration, and that all cooperations should be reciprocal. It was also stressed that collaborations give exchange and learning opportunities within both the research field and the culture of the countries.
Successful collaboration project
All participants emphasized that the Swedish Academic Collaboration Forum (SACF) has been a successful project aiming to open up for more research collaborations among the participating countries. It has also enabled Swedish universities to come together to work for a common project. "It is all about human relationships, and in order to create collaborations, we need to build relations", the panel concluded, adding that the world of science has to come together to work against a world building walls.
Six leading Swedish universities
The project, Swedish Academic Collaboration Forum (SACF), has been shared by six leading Swedish universities: Chalmers, KTH Royal Institute of Technology, Linköping, Lund, Uppsala and Stockholm universities. Excellence Seminars have been held in each of the countries in 2015 and 2016 to develop collaborations, increase relations between researchers and to strengthen international partnerships. At each seminar, topics of common interest have been selected such as Sustainable Development, Ageing Societies and Material Science. At each of the five seminars there has also been sessions open for university management to participate in.
More information
The project was funded by The Swedish Foundation for International Cooperation and Higher Education (STINT), the six participating Swedish universities and the hosts in the respective countries.
More information about the programme: sacf.se/sweden
Photos: Anna-Karin Landin and Helene Komlos Grill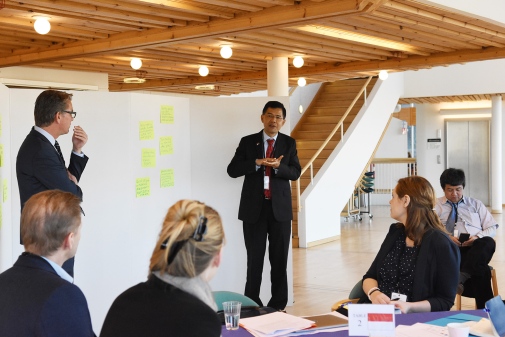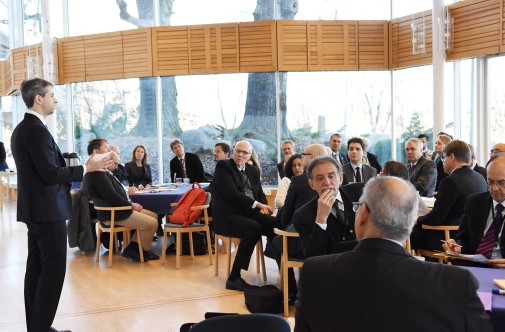 Last updated: February 20, 2017
Page editor: Helene Komlos Grill
Source: External Relations and Communications Office