Reinforcing research collaborations with Singapore
The following week a delegation from Stockholm University with top researchers headed by the Vice-Chancellor Astrid Söderbergh Widding participates in the high-level Singapore-Sweden Excellence Seminar to reinforce and develop research collaborations with counterparts in Singapore.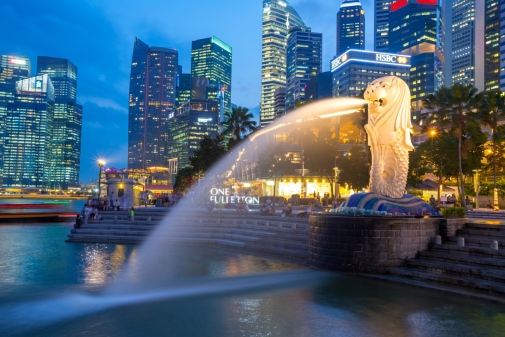 In total, forty Swedish researchers visit Singapore 2-5 November 2015 to meet Singaporean colleagues from top ranked universities in a series of interdisciplinary round table discussions within the framework of the Singapore–Sweden Excellence Seminar. Education, urban systems, materials, social development and ageing are high on the agenda and will be discussed during four sessions with participation from researchers from all the collaborating universities.
Stockholm University researchers
Stockholm University researchers who participate in the seminar come from the Departments of Materials and Environmental Chemistry, Political Science, Computer and System Sciences, Language Education, Law and Geological Sciences, and are invited to hold presentations on their research within the following areas:
The seminar opens with presentations of Swedish and Singaporean funding agencies as well as the respective countries' research agendas. Furthermore the seminar programme includes discussions on challenge driven education, starting with an introduction by Prof. Christer Fuglesang, KTH, the first Swede to enter space as he joined space shuttle Discovery into orbit in December 2006.
Seminars in six countries
The Excellence Seminar, which takes place at four Singaporean universities, National University of Singapore, Nanyang Technological University National Institute of Education , Singapore Management University, is the second seminar in a series of six where Swedish universities participate with counterparts in six foreign countries to develop research exchange relations during 2014-2016.
Internationalisation of higher education
Singapore has a total of 34 universities, of which six are national. The internationalisation of higher education in Singapore has become increasingly important and has now become a significant policy and research agenda. Sweden hopes to reinforce its research contacts with Singapore through the Swedish Academic Collaboration Project which is funded by The Swedish Foundation for International Cooperation in Research and Higher Education (STINT).
Swedish Academic Collaboration Forum
The Swedish Academic Collaboration Forum is a cooperation where six leading Swedish universities have joined together to carry out research and higher education seminars in in a selected group of countries. Between 2014 and 2016, seminars will be held in Brazil, China, Indonesia, Singapore and the Republic of Korea, with a final meeting held in Stockholm, Sweden. Together, the six universities Lund, Linköping, Uppsala and Stockholm universities, Chalmers University of Technology and KTH Royal Institute of Technology represent the majority of Swedish university research.
More information: www.sacf.se
Last updated: October 26, 2015
Page editor: John Sjöstrand
Source: External Relations and Communications Office