Swedish delegation to Brazil
Brazil is the next stop for the Swedish Academic Collaboration Forum project which aims to promote research collaborations between researchers in the host country and six universities in Sweden. A delegation from Stockholm University of 13, led by Pro Vice-Chancellor Hans Adolfsson, will participate in the next seminar 16-20 May in Brasil.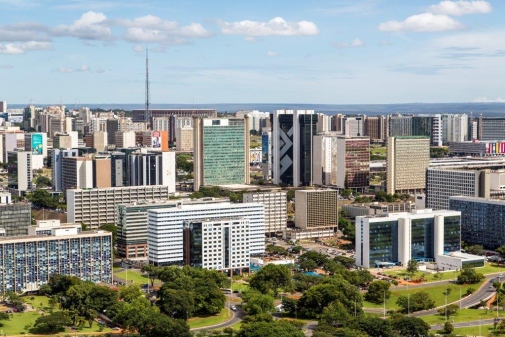 The first part of the programme takes place in the capital Brasília. The Swedish researchers will meet Brazilian colleagues in discussions on subjects of interest in both countries: Life Science, Nanotechnology, Sustainable Development, Inclusive Education and Machine Intelligence.
Participating researchers from Stockholm University are:
Gunnel Forsberg, Deputy Dean of the Faculty of Social Sciences
Arne Jarrick, Centre for the Study of Cultural Evolution
Laura Alvarez, Dept. of Romance Studies and Classics
Kicki Skog, Dept. of Mathematics and Science Education
Lazaro Moreno Herrera, Dept. of Education
Joseph Samec, Dept. of Organic Chemistry
Aji Mathew, Dept. of Materials and Environmental Chemistry
Tiina Häyhä, Stockholm Resilience Centre
Also participating are Anki Bystedt, Head of External Relations and Communications Office, Christina Bendz, Head of Innovation Office, and from the Research Support Office, Thaïs Machado Borges and Elisabet Idermark.
Following the main programme in Brasília, the participants will move on to additional activities in other Brazilian cities. Stockholm University is co-hosting an innovation workshop on vocational education and training at Universidad Federal de Rio de Janeiro, UFRJ. There will also be a workshop on scientific challenges of the migration flows, co-hosted by Stockholm University and UNICAMP at Campinas, São Paulo. Other activities include a visit to the Brazilian Synchrotron in São Paulo and a visit to the Federal University of Pará with focus on the biodiversity of the Brazilian Amazon region.
Photo: Wikimedia
Last updated: May 4, 2016
Page editor: Helene Komlos Grill
Source: External Relations and Communications Office