A Rocky Road Decade – From Promising Lab Data to Growing Biopharma Firm
Xbrane Biopharma is a promising biotechnology company that started at Stockholm University. If everything goes as planned, the company's first drug will be approved in 2021. But had it not been for a persistent PhD student, the company might never have seen the light of day.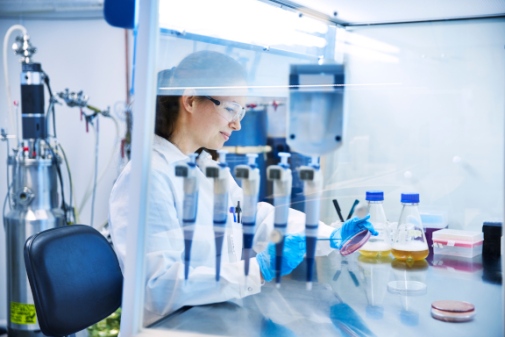 – My student was pushy, he wanted us to try to commercialize our results and he didn't stop talking about it. I like persistent people, but if you can't give them an answer, things can get complicated.
Since the mid-1990s, Professor Jan-Willem de Gier has been a researcher at the Department of Biochemistry and Biophysics, Stockholm University, where he now has his own research group. In 2007, when his then doctoral student Samuel Wagner (now a professor at the University of Tübingen in Germany) presented laboratory data suggesting a new efficient method of producing proteins in living cells, he immediately realized its scientific importance.
However, Jan-Willem de Gier had no experience of starting a business, and no idea how to assess the potential for commercial applications of their joint efforts in the laboratory.
– In hindsight we were extremely naïve, but also very curious. We were allowed the space to explore, and we had the passive support of the department chair of the department.
Potential global multibillion market
Today, Xbrane Biopharma has around 30 employees and develops biopharmaceuticals on its own premises in Solna. One possible drug candidate is currently undergoing final clinical trials. If approved, this will open up a potential global multibillion market, which will mean a commercial breakthrough for the company.
– To start selling the first product would be fantastic. It would mean a big breakthrough for the company. The money generated can be used to further develop the other drug candidates in the pipeline.
Develop and produce biosimilars
The business concept of Xbrane Biopharma is to develop and produce copies of biopharmaceuticals that have lost their patent protection, so-called biosimilars. The principle of biosimilars is the same as for generic drugs – when the original drug patent expires, other manufacturers can manufacture and sell the active substance under a new name, often at a significantly lower cost.
Whereas conventional pharmaceuticals are based on molecules made from chemical synthesis, a biopharmaceutical is usually a protein, like e.g. an antibody, produced in living cells. Biopharmaceuticals can be very effective but producing proteins and using them in treatment is also expensive.
Xbrane Biopharma has so far identified and developed four different biosimilars. The most promising drug candidate, and the one closest to final approval, can be used to treat macular degradation – an eye disease which, if left untreated, may cause blindness, especially in diabetic patients and the elderly.
Collaboration with the pharmaceutical company Stada
There is already a biopharmaceutical treatment for this condition on the market, but its patent is due to expire – in the US by 2020 and in Europe by 2022. If Xbrane Biopharma's biosimilar is approved, it will be sold and marketed in collaboration with the large German pharmaceutical company Stada.
– The idea is to make an exact copy of the biopharmaceutical now on the market, but to be able to produce it way cheaper than today.
Today's treatment can cost thousands of euros per year per patient. By cutting the cost, Xbrane Biopharma aims also aims to introduce the treatment to new markets, according to Jan-Willem de Gier.
– Hopefully this will also make the treatment available in Russia, Eastern Europe and the Middle East.
Support from investment company Serendipity
Over a decade has passed since the company was founded. In a recent article at the web site of Nature Research Bioegineering Community, Jan-Willem de Gier summarizes his experiences of the often long and winding road from academic excellence to commercial use.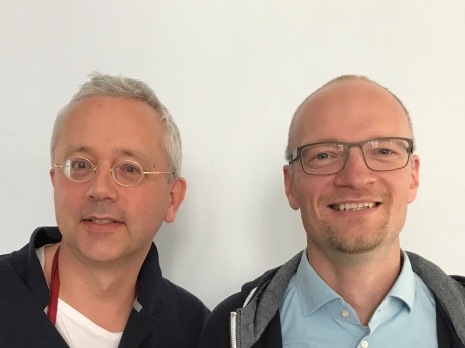 A decisive success factor was the early support and advice that Jan-Willem de Gier and Samuel Wagner received from the investment company Serendipity, a partner in several start up-companies based on research at Stockholm University. The company is run by the entrepreneur and former Professor at Stockholm University Saeid Esmaeilzadeh and his business partner Ashkan Pouya.
– Early on we had a number of meetings with the people behind Serendipity. They told us it was going to be a long and rocky road. They said it would most likely take at least ten years before we would see any results to be happy about.
Need for persistens
Serendipity owns 15 percent of the shares in Xbrane Biopharma, making the investment company the largest shareholder. Jan-Willem de Gier was proud of his and his colleague's academic achievements. However, he realized quite early on in discussions with the Serendipity duo that excellent results in the lab do not necessarily translate into instant commercial success.
– We signed up for the long haul, and it was clear that the journey would not be a glamorous one. Instead, there would be many disappointments on the way, many things that would go wrong. And that we needed to be persistent, persistent…
The first few years after Xbrane Biopharma was founded, Jan-Willem de Gier and others worked pro bono. His full-time position at the university forced him to work long evenings and also on weekends. In the beginning, the company rented a small part of Jan-Willem de Gier's laboratory. With the years, as the company grew, it moved into a lab of its own, though still situated on the university campus in Frescati. In 2016, Xbrane Biopharma was listed on the Stockholm Stock Exchange and moved out of the campus to its own premises in Solna.
– When the company moved, I felt that my mission was complete, says Jan Willem de Gier, who despite still being a shareholder is no longer affiliated with the company.
30 employees at the company
Xbrane Biopharma did not receive any financial support from Stockholm University during the build-up. Early on, however, the department chair encouraged Jan-Willem de Gier to start a company. One reason for this was, Jan-Willem de Gier says, the opportunity he saw to create jobs for students in the future. Roughly half of the company's 30 employees have a PhD degree, six or seven of whom have been trained at Stockholm University.
For Jan-Willem de Gier, the long and rocky road is over – at least for now. He mentions that new, exciting research results have made him consider starting another company.
– We have already been in contact with several biotech companies, and they have shown an interest in our results. I know a lot of things can still go wrong, but this time I will be able to take advantage of my experience along the journey with Xbrane Biopharma.
Whether or not Jan-Willem de Gier's efforts lead to another successful spin-off biotech company from Stockholm University, we will probably not know for another decade or so. But how Xbrane Biopharma's success story will continue to unfold, we should know in just a year or two.

Text: Henrik Lundström