Joint International Seminar with University of Tokyo
On 23-25 February Stockholm University organises a Joint International Seminar "Education in the Era of Globalization: Towards the Realization of Sustainable Future" with University of Tokyo.
In total, 31 students at Master's and PhD level, and five staff members from University of Tokyo participate in the seminar which was opened by Stockholm University Vice-Chancellor Astrid Söderbergh Widding and Associate Professor Yuto Kitamura from University of Tokyo.
Research and education
The seminar focuses on education in a globalised world. The purpose of the seminar is to provide a platform for young researchers to reflect and exchange views on emerging research issues in education in the era of globalization.
The programme during the three days consists of presentations by faculty members, student sessions and a guided tour on campus and in Stockholm.
Partnership initiated in 1979
Cooperation between the University of Tokyo and Stockholm University was initiated already in 1979 and it is the second oldest partnership with a foreign institution. At departmental level an agreement was signed in August 2014 between Department of Education (SU) and Graduate School of Education (UoT).

More information about The University of Tokyo can be found on the University's website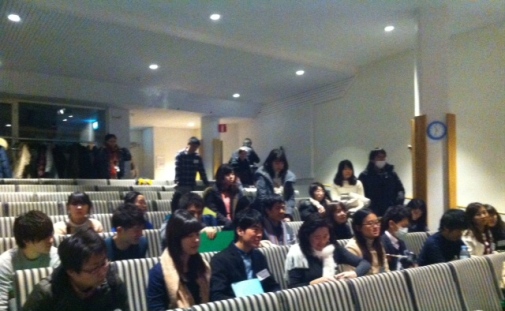 Last updated: February 23, 2016
Page editor: Helene Komlos Grill
Source: External Relations and Communications Office