Successful management visit and great interest in Latin America
This spring, Stockholm University has had a special focus on Latin America. Management visits to several countries in the region have been organised alongside recruitment activities in order to make contacts, develop relationships, meet students, and learn more for further collaboration.
The President's delegation, led by Astrid Söderbergh Widding, visited Argentina, Chile and Brazil, while Vice President Clas Hättestrand visited Mexico and Peru. The programme included visits to new and established partner universities, as well as meetings with research financiers and scholarship organisations. In Mexico and Colombia, activities were organised to recruit international students. In addition, alumni meetings and activities were held in collaboration with the Swedish embassy.
Seminars, recruitment and partner universities
In Mexico City, the Vice President attended a seminar on sustainable cities that was organised by Stockholm University and the Swedish embassy in Mexico, and the President was an invited speaker at the FAUBAI (Brazilian Association for International Education) conference in Rio de Janeiro with the theme "Internationalisation and Research: Challenges and Strategies".
Visits were made to the University of Buenos Aires and Universidad Nacional de San Martín in Argentina, Universidad Federal Fluminense in Brazil, Universidad Autónoma de Chile, Universidad Nacional Autónoma de México, Instituto Tecnológico Autónomo de México, Universidad Nacional Mayor de San Marcos in Mexico, as well as Pontificia Universidad Católica del Perú and Universidad Nacional de Ingeniería in Peru.
In addition, the President's delegation met with research financiers at CONICET (equivalent to the Swedish Research Council), Centro Cultural Ricardo Rojas and the Ministry of Education in Argentina, the South American Institute of Resilience and Sustainability Studies (SARAS) from Uruguay, and the Chilean research council CONICYT. The aim was to meet with colleagues at existing partner universities, as well as to develop new partnerships. In turn, the Vice President's delegation met with CONICET and the central bank of Mexico to discuss funding for doctoral students and students.
In Mexico and Colombia, recruitment activities were organised to meet students who wished to come to Stockholm University to study. There was great interest in both Mexico City and Bogotá, and the lines to Stockholm University's booth were long. In Mexico City, Bogotá and Lima, alumni activities were also organised in collaboration with the embassies.
Meetings with important actors
"We are very pleased with the visits that opened the door for continued and new partnerships with important actors and collaboration partners in the region," says Maria Wikse, international coordinator at Stockholm University and responsible for the management visits.
The visits were preceded by a study presented by a workgroup at the University as a basis for decisions on how the University can develop its relations with the region in the context of research, education and collaboration, including recruitment. The study provides an overview of universities in Latin America and what collaboration projects Sweden and Stockholm University have in the countries of the region.
SU's Latin America forum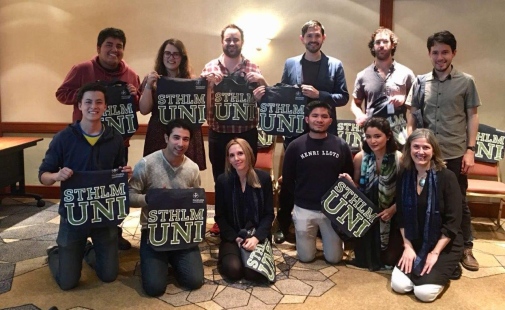 In conjunction with the regional study and the visit to Latin America, Stockholm University has launched a Latin America forum, SULAF, which is open to all employees. The forum meets twice a year.
Employees can sign up to SU's Latin America Forum to receive more information about the University's contacts with the region. The Institute of Latin American Studies at Stockholm University is the convener of the forum through its director, Andres Rivarola.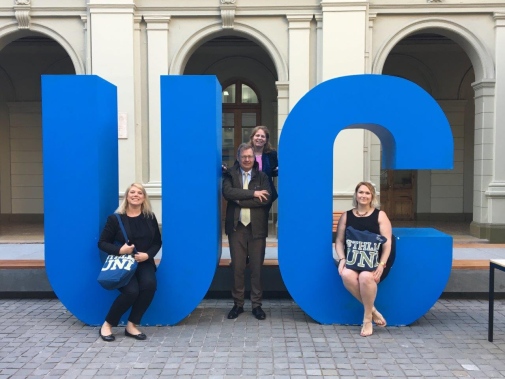 Reports, a video on SU research with a focus on Latin America, as well as more information about internationalisation efforts at Stockholm University can be found at www.su.se/internationalisation.
Last updated: May 29, 2018
Page editor: Helene Komlos Grill
Source: External Relations and Communications Office