SU Innovation – the first step in bringing your idea to life
Do you have an idea you would like to develop or research findings you would like to progress with but aren't sure how? If so, don't hesitate to contact us at SU Innovation.
Stockholm University wants to see the knowledge you have gained or the research you have conducted lead to something greater. Innovation is a way to do so - it contributes new products and services in society. We help researchers, teachers, phd students, and students active at Stockholm University.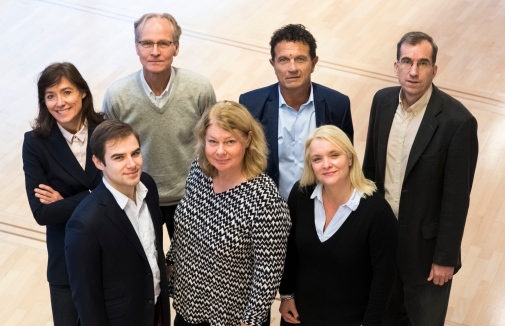 The journey begins at SU Innovation
Your journey begins here at SU innovation. We are here for the initial phase in order to guide you further. This kind of support can be anything from building partnerships to starting a business. At SU Innovation, we also give advice for questions regarding rights, contracts, presentation and the copyright of ideas, strategies, financing opportunities, and concept and business development. We work with the organization Drivhuset for guidance for students.
Immersive support
SU Innovation is also comprised of SU Incubator and SU Holding in order to provide additional support. Through a tailor-made incubator program, SU Incubator helps develop your business idea when you launch a business.
As a holding company, SU Holding can drive commercial business associated with the university. Newly-launched businesses with an association to the university can therefore apply for seed funding at SU Holding.
Before your first meeting
Together, we offer continuous support throughout the entire innovation process. At the first meeting, we go through your idea and background, as well as how you would like to develop it in the short and long-run. Questions to consider before your first meeting:
What is the problem(s) your idea will solve?
What solution(s) to the problem already exist today?
Are there already similar ideas to yours out there?
We would also like to know if there are others involved in the creation of your idea and whether or not you have presented it to other entities, and if so, in what context. Our guidance and work is completely free of charge and we combine it with a variety of educational and inspirational activities.
Contact
Please do not hesitate to contact us - you can find us in the little red house Villa Bellona on Universitetsvägen 8. We look forward to hearing from you.
E-mail: innovation@su.se