Find your way on campus
Stockholm University has a number of different campuses and this is a guide to the areas. As you will see there is a lot to discover.
Through the link below you will find descriptions of what's located in the different areas, lunch places, and how to navigate your way there.
If you would like to know when different buildings, departments and service functions are open, please click on the following link.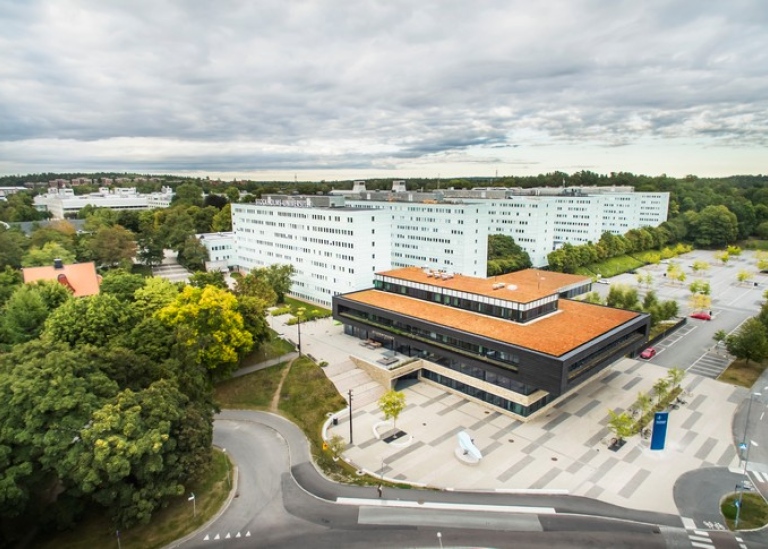 Studenthuset and Infocenter
In Studenthuset at Frescati you will find a wide range of student services and support. This house has been designed especially for our students and it serves as a meeting place on campus.
Read more about Studenthuset and Infocenter
"Andrum" – a room for everyone
Need to take a pause? 'Andrum', which means 'breathing space' in Swedish, is the name of a room for contemplation, open to all at Stockholm University irrespective of religion or creed.
Location in Frescati:
Södra huset, house E, room E 407. The room can be visited individually or in groups. You do not need to book an appointment, one can go there at any time during opening hours:
Monday – Friday at 6.30–19:00
Saturdays, Sundays and public holidays (red days) the room is closed
Location in Albano:
House 4, floor 2, room A4203 (to the left of auditorium 5). Same routines and opening hours as Frescati NOTE! Until 31 October, 2021. As from 1 November, the opening hours for the Albano 'Andrum' will be extended: Monday – Thursday 6.30–22: 00, Fridays 6.30–20: 00, Saturday – Sunday 08: 00-18: 00. Holidays (red days) the room is closed.
Contact
Questions or concerns? Please contact Service Center
servicecenter@su.se | Tel. 08-16 20 44
Guided tour of campus Frescati
In this short film our students Leo and Molly show you around Stockholm University's main campus Frescati. Don't worry if you haven't grasped the Swedish language yet. There are subtitles in English. Come on, let's go!
Last updated: May 13, 2022
Source: Student Services