Welcome Activities
Stockholm University organises a series of welcome activities at the beginning of each semester.
The activities are designed to assist you as a new student and introduce you to university life in Stockholm and Sweden. The programme is voluntary (attendance is optional) and includes an Arrival Service and an Orientation Day, see more details about these events below.
Have you participated in the Welcome Activities for new international students this spring? Please help us improve the programme by answering this short questionnaire (it will take you only a few minutes).
Stockholm University follows the recommendations from the Public Health Agency of Sweden and plans for a hybrid programme for the Welcome Activities for spring 2022. The programme is subject to adaptations due to changes in the Covid-19 situation. Please keep yourself updated by checking back on this website regularly.
The latest information and university positions regarding the new corona virus and the pandemic can be found at: www.su.se/coronavirus.
16/01 Arrival Service
The Arrival Service is the first event of the Welcome activities and is open to all new international and exchange students at Stockholm University. Student ambassadors and university staff will welcome you and help you settle into your new life in Stockholm and Sweden.
Arrival Service for international students
18/01 Orientation Day
An important part of the Welcome activities is called Orientation Day – a welcoming day for newly arrived international students, filled with information about practical matters such as healthcare, IT services, student life and Swedish language courses.
There will be a webinar that will help you get acquainted with Stockholm University and the different services offered to students, followed by a student panel, where you can ask our current students for tips and tricks for achieving an exciting and fulfilling study period.
Orientation Day Webinar (12.00 to 12.30)
Student Panel for newly admitted students (1.00 to 2.00 pm)
Orientation Day and Student Panel
17 – 21/01, Tours of Campus Frescati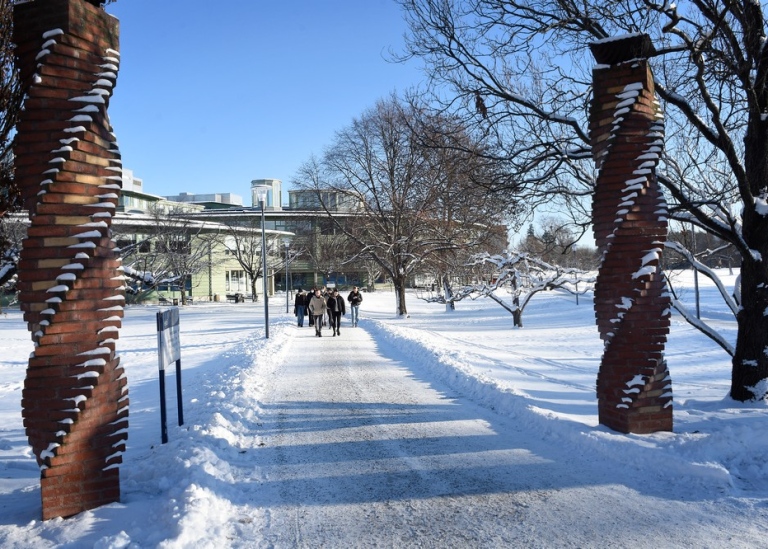 Join us for a 30 minutes tour to discover the main buildings and interesting facts about our main Campus, Frescati.
17 January, Tour of Campus Frescati
19 January, Tour of Campus Frescati
17 – 23/01, Open week at Frescati Sports center
SSIF invites all students at Stockholms University to a an open week filled with free trainings and sports! Get an insight into SSIF, our trainings, our fantastic instructors and try your favorite sport or perhaps a new sport for the first time!
18/01, Studying Effectively at Stockholm University
This presentation from the university's Academic Writing Service aims to help you get your studies at Stockholm University started on the right foot. The presentation will cover topics such as planning, using study time effectively and dealing with course literature. It will also discuss how you can get support when you need it.
19 – 27/01, Speedfriending with SUS
A series of Speedfriendings will be arranged for both new international and Swedish students at Studenthuset (at 4.00 - 5.00 pm on each day). The Speedfriending will be followed by a campus pub, arranged by the student associations.
19 January, Speedfriending with SUS
25 January, Speedfriending with SUS
20/01, Information meeting: Coordinating Language Cafes
Are you interested in volunteering as a coordinator at Språkstudion's Language Cafes? At this information meeting, Språkstudion will introduce the Language Cafes and the role of the student coordinators. We will also try to set a preliminary schedule for this term's Language Cafes, so bring your calendar! Both new and experienced cafe coordinators are invited, and all languages are welcome. More information and sign-up form in the link below.
20 January, Information meeting Language Cafes
20/01 Digital Speed-friending for national and international students
Join this digital Speed-friending and take the chance to make new friends, both national and international!
20 – 27/01, Introductions from the Library
22 – 23/01, Second-hand stores tours in Stockholm
Good for the environment and your pockets! During the Second-hand stores tours we will be visiting stores at the city centre as well as the stores near the student accommodation area Bergshamra. More information and registration link will be provided soon.
22 January, Second-hand stores tours in Stockholm
25/01, Taking Better Notes — a Multilingual Perspective
Do you want to write better notes during lectures in different languages? In this hands-on workshop, associate professor Joseph Siegel presents strategies for using all the languages you know in order to really make your lecture notes matter. This workshop will be held in English and on Zoom, with the possibility to participate from a computer room on campus. More information and sign-up form in the link below.
Take a break with Åsa!
Time to take a break and do some exercise! Join Åsa in this short and fun workout! You may not understand all the Swedish words but music and cool moves is a universal language. Ready? Let's start!
Read more about sporting activities on campus:
Accessibility during Welcome Activites 
We aim to provide welcome activities that are accessible to all students. If you have a disability and need adjustments to be able to participate, please don't hesitate to contact us at: study@su.se. You can read more about studying with a disability at Stockholm University here: su.se/disability.
Activities organised by your department
Information about which activities your department may arrange for you the first days of the semester can be found on their website: Find your department
Information for new students
On our pages for new students, you can find all the practical information that you need before and at the beginning of the semester, including information about:
being new in Sweden
student life
sport and activities for students
schedules
finding your way on campus
access to wifi
places to study
studying with a disability
and much more!
International Office, Student Services
Email: study@su.se
Last updated: January 25, 2022
Source: Student Services