Erasmus+ traineeship abroad
Are you interested in doing a traineeship abroad? As a student at Stockholm University you can apply for an Erasmus+ grant for an internship, work placement, data collection or for doing your degree project at an organization, enterprise, education or research center abroad, in one of the Erasmus+ programme countries.
On this page, you will find more information about the different types of internships and how to apply.
There are different types of Erasmus+ traineeships. The traineeship can be:
Embedded in the curriculum, as part of your study programme, in the form of an internship or degree project course.
Voluntary traineeship, e.g. as summer internship, outside your regular study programme, but before graduation.
Recent graduate, after you completed your studies at Stockholm University. To take part in Erasmus+ traineeship recent graduate, you need to apply during your final semester/course at Stockholm University, before graduation. The Erasmus+ traineeship must take place within 12 months after graduation. If you already completed your studies and applied for your degree certificate you are no longer eligible to apply.
Erasmus+ traineeship requirements
To be eligible to participate in Erasmus+ traineeship you need to fulfil the following requirements:
Be a registered and active student at Stockholm University at the time of application
You intend to graduate at Stockholm University (does not apply to "recent graduate")
Have an eligible internship/traineeship/work placement and get it approved by your home department
Will do a full-time traineeship/internship at an eligible organization, in an eligible country, according to your Learning Agreement for Traineeship, for a minimum of 60 days, but no more than 360 days per education cycle (bachelor, master or PhD level)
Not been on an Erasmus+ mobility before during the same study cycle so that the total mobility period exceeds 360 days (previously and planned mobility)
Get the Erasmus+ traineeship recognized by your home department (higher education credits, or at least by a note in the diploma supplement - doesn't apply to "recent graduate")
Sign a Grant Agreement before departure
Take a language assessment (OLS)
Submit Arrival Certificate, Traineeship Certificate and Erasmus+ Participant report during and after the mobility.
Not accept any other scholarships from the EU or the Swedish Council for Higher Education (UHR) at the same time.
Please note that your department may have additional requirements. For further information about Erasmus+ traineeship and how it can fit into your study programme, contact the international coordinator at your home department.
International coordinators at departments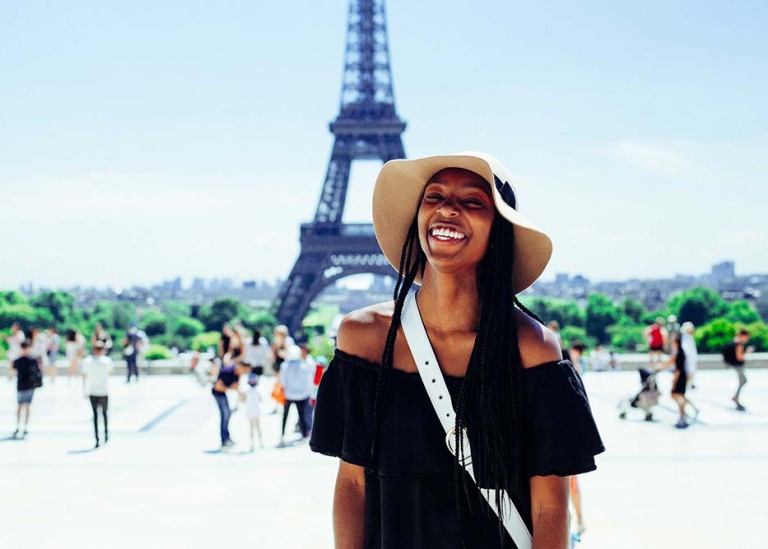 Erasmus+ programme countries
You can do an Erasmus+ traineeship in one of the following countries:
Member states of the European Union*, Iceland, Liechtenstein, North Macedonia, Norway, Serbia and Turkey.
*Including: outermost regions (OR's) and overseas countries and territories.

Information about traineeships in the UK
The United Kingdom is, since 1 February 2020, no longer a member of the EU and will not participate in Erasmus+ programme 2021-2027 as a programme country. Erasmus+ funding is no longer available for traineeships in the UK starting 2022.
Eligible host organisations
Companies, organizations, education or research centers in the public or private sector. Embassies, consulates and representations (Swedish ones included) within the EU and the political parties within the European Parliament maybe hosts, with exception for EU institutions and other EU bodies or organisations managing EU-programmes (such as National Agencies).
If you are planning to do you your traineeship at a Higher Education Institutions abroad, it should be clear that it is for work, not studies. You should not be enrolled as student at the host university.
The following organizations are not approved as traineeship host:
EU organizations dealing with EU programmes, such as the National Agencies, are not approved as internship hosts. However, the political parties' offices at the European Parliament are not seen as part of the European Parliament and are therefore approved.
If you wish to carry out an internship at an EU institution, you can do so outside the Erasmus+ programme.
Click here for more information about internships in EU institutions at studera.nu
Erasmus+ traineeship grant
Students who meet the requirements for Erasmus+ traineeships may apply for funding via Erasmus+. Applications need to be submitted to the International Office - Student Services at least 6 weeks before the intended traineeship period. (Note: 3 months are required for traineeships in the UK, due to visa-requirements). Applications can be submitted continuously, as long as there is funding available, with exception for the summer vacation. No applications will be accepted/processed during the period 15 June – 31 juli. Apply in good time before the start of the traineeship!
The grant amount is based on the country you are doing the work placement and length of your mobility.
Grants amount for traineeships 2021 – 2022
| Group | Countries | €/month (= 30 days) | €/day |
| --- | --- | --- | --- |
| Group 1 | Denmark, Finland, Iceland, Ireland, Lichtenstein, Luxembourg, Norway, United Kingdom | 655 | 21,8 |
| Group 2 & 3 | Austria, Belgium, Bulgaria, Croatia, Cyprus, Czech Republic, Estonia, France, North Macedonia, Germany, Greece, Hungary, Italy, Latvia, Lithuania, Malta, Netherlands, Poland, Portugal, Romania, Serbia, Slovakia, Slovenia, Spain, Turkey | 595 | 19,8 |
Grant payment
The grant will be paid in two installments. In a first payment 70 percent of your total grant amount will be paid, at the beginning of the mobility. Once you have successfully completed the traineeship and submit/completed the required documentation, the second part of the grant will be paid. In case of changes to the originally planned mobility period, the final grant amount may be adjusted.
Equal opportunities – additional support
Top-up grant for students with children
If you have children that will accompany you to the country of your internship, you may apply for an additional funding.
Contact the Erasmus+ team at the Student Services to learn more about this application: erasmusutbyte@su.se
Support for students with a disability
If you have a disability which entails extra expenses during your internship, you may apply to have these expenses covered up to 100 percent. Expenses may include transportation, teaching aids, special accommodation, assistants, or medical assistance in the country of your internship.
Click here to access a checklist for Erasmus students with a disability
For more information about this application, contact the international coordinator of your department
Last updated: December 2, 2021
Source: Student Services