Webinars for new international students
The notifications of selection results for master's programmes starting in the autumn 2021 were published on 9 April on universityadmissions.se.
The welcoming of newly admitted international students starts with a series of webinars with the purpose of preparing students for their upcoming studies at Stockholm University.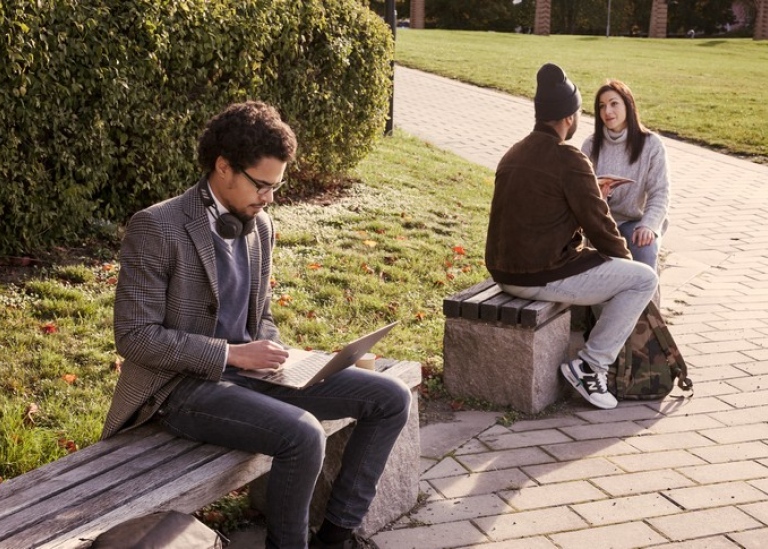 ---
Webinar weekend in July
On 17-18 July, we will host "Webinar weekend" in which all newly admitted students are welcome to participate. The webinars are scheduled all-day on a Saturday and a Sunday to enable students to participate and ask questions at a time that is most convenient for them during the weekend.
17 July: Webinar weekend for newly admitted students
18 July: Webinar weekend for newly admitted students
Webinars with the Departments
Webinar with the Housing Office
Residence permit application webinars
Need to apply for a residence permit? Study in Sweden will host a webinar to walk you through some of the basics related to your residence permit application.
How to renew your residence permit
Webinars with the Swedish Tax Agency
The Swedish Tax Agency offers webinars in English for anyone who is planning to move to Sweden to study or to work at a Swedish university. The webinar New in Sweden – the population register and basic tax information will be held on:
See the dates and signup at skatteverket.se/infotraffar.
More information
International students can also find useful pre-departure information on our website. A sort of "to do" list, to feel well prepared before departure to Sweden, can be found at su.se/predeparture.
If you have recently been admitted to studies and have any questions you are always welcome to contact us at study@su.se.
Last updated: May 27, 2021
Source: Student services