Psychologist
A psychologist can help you address personal or emotional problems which may impact your life as a student.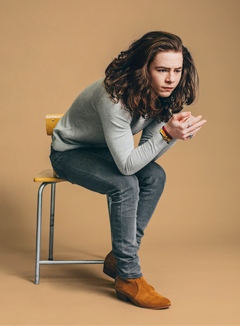 If you need support
You are welcome to talk about difficulties which may or may not be related to study. There may be a need for support with long-standing problems or concerns, or problems finding proper support during your stay in Stockholm. There may also be new difficulties that you have experienced in coming here to study – perhaps you are struggling to make relationships or to cope with academic expectations.
Appointment with a psychologist
Whatever your situation as an international student here in Stockholm, you are welcome to call on thelephone hours to book an appointment with one of the student psychologists. A single consultation or a shorter series of talks can be booked.
All appointments are free of charge.
Contact
Summer closure is coming up and all appointments are now fully booked. The reception will open again from 19 August. Information about where to turn to, in case of need for support during summer, is found under the tabs Further support and If you get ill. Welcome back in August!
Contact info from 19 August:
Telephone hour: Monday 10.00 - 11.00 and Wednesday: 15.00 - 16.00
Telephone number: 08 - 674 76 99
At times many students contact the psychologists. If the line is busy, try call again a little later during telephone hour.

Please note that the form below can not be used to book an appointment as patient data has to be handled with confidentiality. Welcome to contact us by phone!