Frescati Sports Center – a broad range of sports at student-friendly prices
At Frescati hallen, Stockholm University students and members of the Student Union receive access to a broad selection of sports activities.
Centrally located at Frescati Campus
Frescati Sports Center, is located in the building Frescati hallen on campus, and offering a broad variety of sports activities. The facilities are primarily intended for students and staff of Stockholm University, but
are open to the public, companies and associations as well. Frescati hallen is centrally located on the main campus at Frescati, between Allhuset and the Museum of Natural History and about a one minute walk away from the metro station Universitetet and bus stop Universitetet Norra. Lappkärsberget, Stockholm University's largest student housing facility, is located close by as well. Parking facilities are provided in front of the hall.
Broad variety of sports activities offered
The sports hall has about 6,250 square meters and offers multiple options for physical activity. At Frescati hallen, students can play a variety of ball and racket sports like badminton, floorball, tennis, table tennis, volleyball, indoor soccer and basketball. They can join groups or practice badminton with a coach, or even rent whole badminton courts at student discounts to bring friends and have some fun while working out together.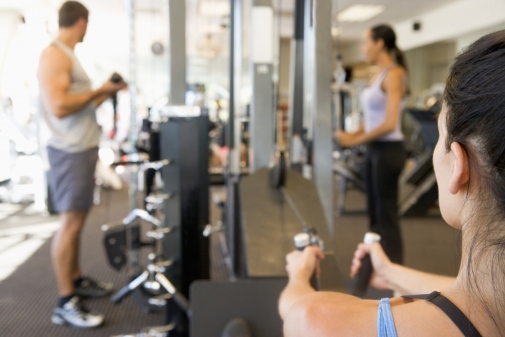 Other training options are offered by Medley and Stockholms Studenters IF. Medley offers a fully equipped gym and multiple fitness classes at Frescati Sports Center for discounted student prices. Medley works together with the Stockholm University Student Union. Members of the Student Union get to access the gym and participate in fitness courses at reduced costs.
Stockholm Studenters IF is a sports club that offers a large variety of sports ranging from basketball through fencing, floorball and many others.
More information
For more information, please visit the following pages: