Celebrating Chinese New Year in Sweden!
The Chinese New year, also called the Spring Festival, is one of the most important family celebrations in China. Stockholm University students Chen Junda, Luo Yangsonghui and Li Jingya were interviewed by Swedish media about how they will celebrate the Chinese New Year in Stockholm and Sweden.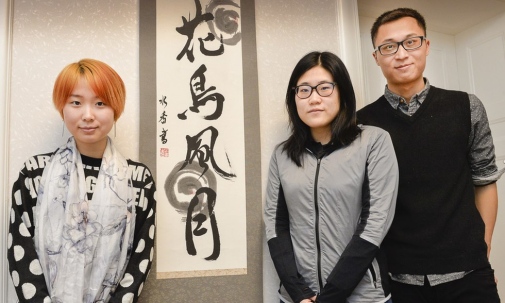 "It will be the first time that I do not celebrate with my family", says Chen Junda.
"However, with smart phones it is easier to keep in touch, and it is even possible to create electronic red envelopes", says Luo Yangsonghui referring to the red envelopes with money which are given as gifts to the children.
Traditional food
Food is important, and traditional food is served in many households. Traffic will be hectic during these days.
"Millions of people travel through China to be with their family during the holidays", says Li Jingya.
Celebrating in Stockholm
The students will celebrate this year's new year in Stockholm. The Chinease Embassy and the Oriental Museum will organize events with dragon- and lion dances, decorations and fireworks.
This year is the year of the rooster.
Last updated: January 27, 2017
Page editor: Helene Komlos Grill
Source: External Relations and Communications Office