"Don't be too shy to take the first step"
Katja Ballmann fell in love with Stockholm the first time she came here. She has always been interested in Scandinavian countries and knew she would like it in Sweden.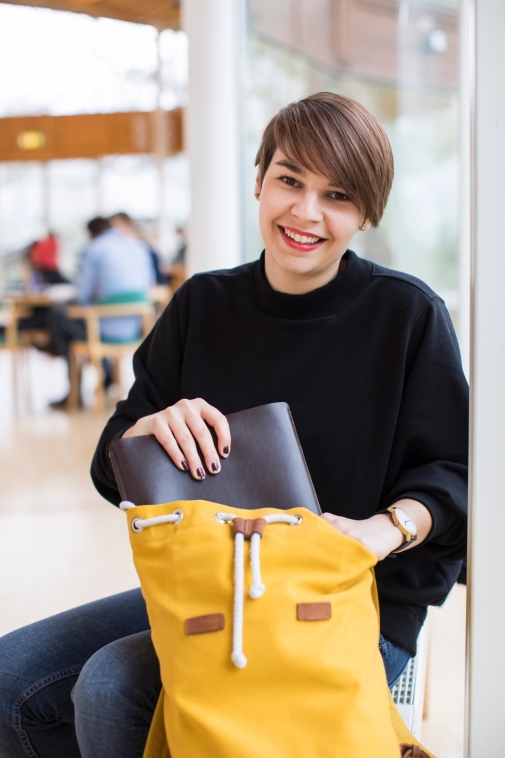 "The Scandinavian education system has a good reputation in Germany and it is one of the reasons why I chose Stockholm University. To do a master in Media and Communication Studies here is also a way to improve my English."
She is very pleased with the quality and the international nature of the programme.
When she compares the Swedish education system to the German one she reflects on how much more integrated Sweden, as a country, seems to be in this aspect.
Almost everyone speaks English
"In Germany, most people either just don't feel comfortable speaking English or they never really learnt it. I was surprised that almost everyone can speak English here regardless of if you're an elderly taxi driver or a young doctor," she says.
The Swedish academic environment also strikes her as more personal than at home. The students here are more connected to the teacher and there is room for discussion in a different way.
"There is often an exchange of ideas whereas in Germany it is more a case of the teacher holding a lecture."
An open attitude helps
Although she is thoroughly enjoying her stay in Sweden, making friends with the locals has proved a bit of a struggle. However, Katja has some advice for international students wanting to establish friendships with reserved Swedes.
"Don't be too shy to take the first step. It is worth it in the long run. Swedes may seem a bit cold at first but once you get to know them you'll discover that they're not. It also helps if you have a open attitude yourself."
She has never had any second thoughts about her decision to come here.
"I would really recommend other people to study abroad. It makes you grow as a person."