Survey with international students
Stockholm University is committed to improving the experience of our students, so we've asked an independent research agency to conduct the International Student Barometer, an international survey about student's experiences at universities. This is a chance for you as an international student to tell us what you think about Stockholm University.
How to take part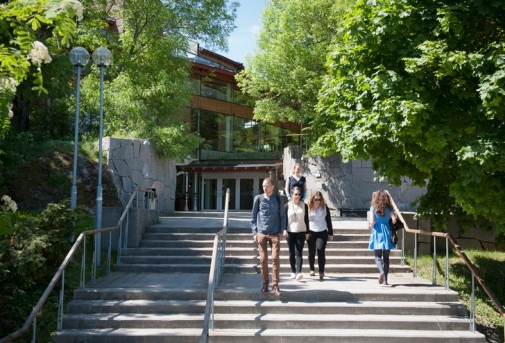 The survey takes 15 minutes and is open to all international students who currently study at Stockholm University, at all levels. As a thank-you, i-graduate is offering the opportunity to win a €1,000 cash prize or suggest a €1,000 donation to charity.
The survey is now closed.
Invaluable feedback from students
The International Student Barometer survey provides invaluable feedback to the University, which we use to improve our services. Changes made as a direct result of feedback from students include a renewed focus on accommodation and housing. Other areas of change include the development of career fairs, improved welcome service to international master's and exchange students on arrival days, better access to banking facilities and improved communication during the admissions process.
Keep an eye on your inbox!
If you are an inernational student at Stockholm University and feel you should have received information about the survey but have not received an email by 31 October please contact helene.komlos.grill@su.se.
More information
For more information about the International Student Barometer and i-Graduate: www.i-graduate.org.
Contact: Helene Komlos Grill, Project Manager for International Communications at Stockholm University: helene.komlos.grill@su.se
The University recognises the significant investment you have made in your studies and we value your opinion. By completing the Barometer you will play a part in enhancing the student experience for current and future students!
We thank you in advance for your contribution!
Last updated: December 15, 2016
Page editor: Helene Komlos Grill
Source: External Relations and Communications

Useful things to know as an international student