Student Services
Welcome to Student Services in Studenthuset, where a wide range of information about Stockholm University is available.
Infocenter
At Infocenter in Studenthuset you may ask about everything concerning your studies, e.g. admisson, student exchange, scholarships, degrees, student support and more. When needed you will be referred to other functions within Student Services, such as Study and Career Counselling.
Next to the Infocenter reception you will find computers where you can search for information about opening hours, events, courses and programmes etc.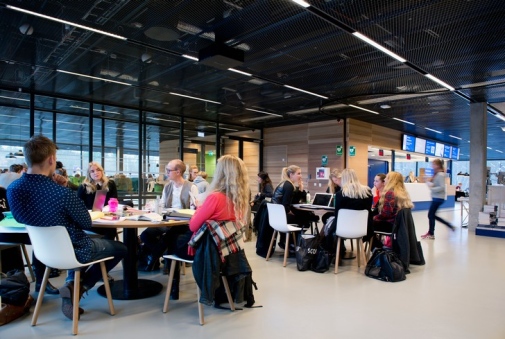 Current events and activities are shown on large plasma screens.
At Infocenter you can also buy Stockholm University profile products.
On the same floor as Infocenter there are plenty of study places and a spacious café that offers student discounts.