Before you arrive at Stockholm University
When going abroad to study it is important to start your preparations well in advance. Here is some information about what you can do to be well prepared if you have a disability and are planning to study at Stockholm University.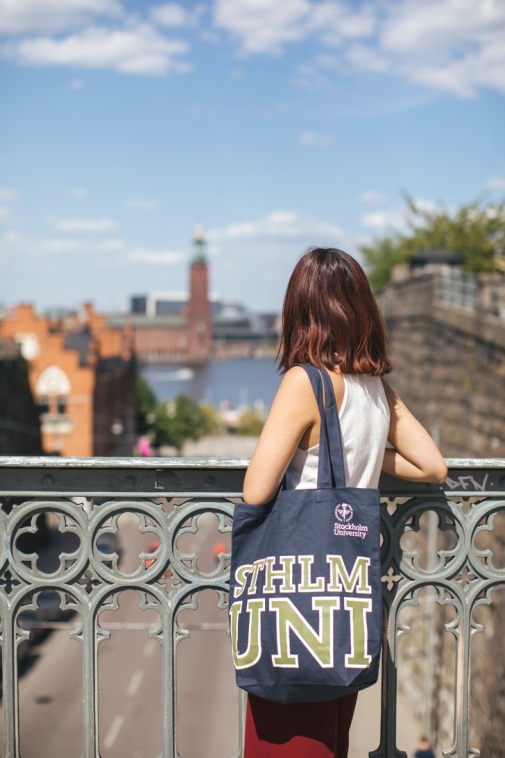 Exchange programme
Are you planning to come to Stockholm University on an exchange programme and need special pedagogical support? In that case, your coordinator at your home university must contact us at Special Pedagogical Support well before your arrival, so as to ensure that the support may be arranged.
You are also advised to contact the international coordinator at the department where you wish to study well ahead of time, in order to get help with planning your studies at Stockholm University.
Erasmus exchange programme
Universities and colleges within the EU and EEA can apply for extra funding to cover associated costs regarding special pedagogical support on an Erasmus placement. It is always the home university that applies for this on their outgoing
student´s behalf, not the individual student.
The institution's Erasmus coordinator is responsible for ensuring that all the necessary paperwork is completed and that arrangements to meet the needs of the student are made at the host institution before the start of the academic year in which the exchange is scheduled to take place.
It is important that the Erasmus coordinator or the coordinator for special pedagogical support at your home university contact us at Special Pedagogical Support well before your arrival, so as to ensure that the support may be arranged.
Independent students, also called Free movers
As an independent student taking freestanding courses, or as a degree student, you organize your studies in Sweden independently. In this case the coordinator for special pedagogical support does not need to have contact with any previous university and you are welcome to apply for support online as soon as you are a registered student at Stockholm University.
Read more about studying in Sweden: studyinsweden.se.
Housing
The Housing Office provides accommodation to international students at Stockholm University. Exchange students from partner universities and non-European master's students who have received a specific scholarship via the Stockholm University Scholarship Scheme are prioritised. Several of the rooms/apartments that the Housing Office rents and manages are wheelchair accessible.
Read more about Housing for International Students
Support outside the university setting
Please note that Stockholm University cannot assist you with transport service, technical equipment, medical assistance or aids and assistance outside the university setting. This support is the responsibility of the Social Welfare System in the municipality of your residence. Please contact the municipality before you apply to the University. The contact for people living in the central area of Stockholm is: kc.funktionsnedsattning@stockholm.se.
Are you bringing medicines?
Please visit the following site and read about the rules that apply to travellers bringing medicines into or out of Sweden:
Bringing medicines into Sweden
Information sharing
Study abroad without limits is a website where students with disabilities share their own experiences of studying abroad. The website also have general information about studying abroad.