Dept. of Social Work Library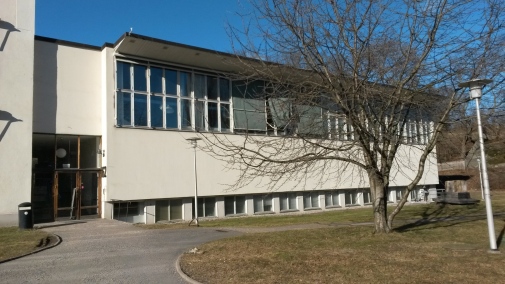 Opening hours
Monday - Friday 9am - 4 pm
The library is open, but unstaffed:
11.30 am - 12.30 pm
Address
Sveavägen 162
Study Space
The library offers 40 study spaces, eight computer stations, several search stations, and the possibility to print, copy and scan. To do this, you must have your university card with you.
Borrowing
The university card works as a library card at all branches of Stockholm University Library. Dept. of Social Work Library is part of the university library. For more information about borrowing from the library, please find our loan terms and rules here.
The Collections
The library's collection is comprised of research and business literature that reflects 'Social Work', and is categorised as such. The collection is multidisciplinary and covers subject matter related to social work, as well as literature on theory and method.
The majority of the material can be borrowed for 28 days.
Material from the textbook collection can be borrowed by students and staff of the University of Stockholm. The loan period is 7 days.
Teaching staff loans for up to 28 days – exclusively for the teaching staff of the Department of Social Work.
Borrowed books will automatically be renewed at the end of the loan period up to 25 times, if there is no queue for the title.
Contact
Telephone hours: 10-11 am and 1-3 pm weekdays
Phone: 08-674 76 44
Email: socarb.sub@su.se
How to get here
Bus: Bus 50 (from Frescati), 515 (from Odenplan), 2 (from Odenplan)
Map