Karger
During 2020, researchers at Stockholm University can publish open access without any charges in all journals from Karger.
How do I proceed as a corresponding author?
When submitting a manuscript to a Karger journal, be sure to:
Use your SU email address
Click "Eligible" when asked to specify whether your institute has an Open Access Agreement with Karger
Enter "Stockholm University" in the text box (see picture below)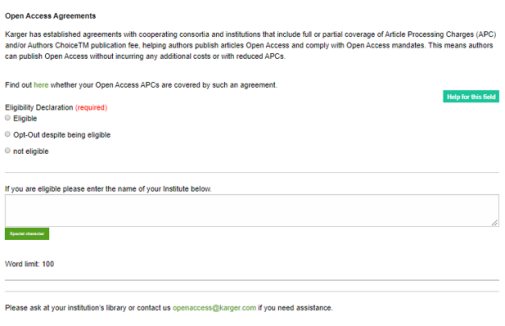 On acceptance of the article, Karger will identify you as an SU affiliated author, qualified for open access publishing free of charge.
More information about centrally funded and discounted article processing charges
If you have questions about open access publishing with Karger, please contact us at openaccess@su.se