Behind the scenes in the work with Stockholm University's art collections
On November 18, European universities celebrate their common cultural heritage through the annual European Academic Heritage Day. This year the day focuses on selected examples from the universities' collections.
"We have chosen to highlight examples of ongoing work with the art collections through two newly produced films," says Camilla Hjelm, art curator at Stockholm University.
Stricter rules place new demands
Since 2003, Sweden has tightened the rules and routines that must be followed in new acquisitions to collections, especially work with international objects, to avoid objects entering collections unethically or illegally. Compliance with ICOM's ethical rules is also considered increasingly important today and this places new demands on active collection management. The new films show how Stockholm University concretely implements this in its operations and provides insight into how increased knowledge can provide new information about works of art and collections.
Donation sheds new light on the collection
Stockholm University's art collections constitute an historical material that is constantly changing - not least through new donations that sometimes actualize and shed new light on objects that are already in the collections. New research also provides other perspectives on both works of art and artists, such as when for example, previously established artist names can be questioned.
In the middle of the 17th century, there were between 650 and 750 active painters in Holland. Which of them is the painter behind the university's new donation? Cecilia Gottfridsson tells the story on how two works of art in the Stockholm University art collections have been attributed to a new artist, thanks to a donation.
What does provenance research mean?
Collection management is an ongoing process that includes many different assignments. A central part of the work with an art collection is provenance research.
Provenance research provides increased knowledge about the history of works of art and collections. Cecilia Gottfridsson talks about why the back side of a painting sometimes can be the most interesting part.
Digitization provides access to the collection
Digitization of Stockholm University's art collections has begun with the aim of increasing accessibility for students, researchers and an interested public in the future. The work involves a compilation of technical information and archive material for each individual work of art. There is also a holistic perspective on the art collection and its history.
Read more about European Academic Heritage Day 2020
Read more about the art collections at Stockholm University
Below are some examples from Stockholm University's collections.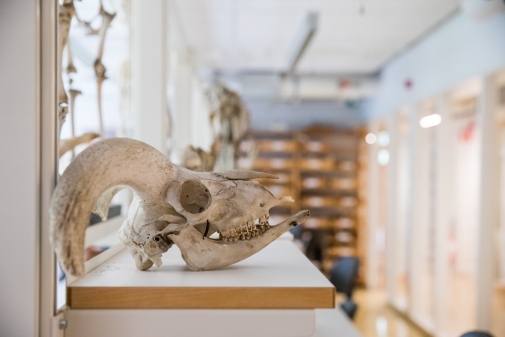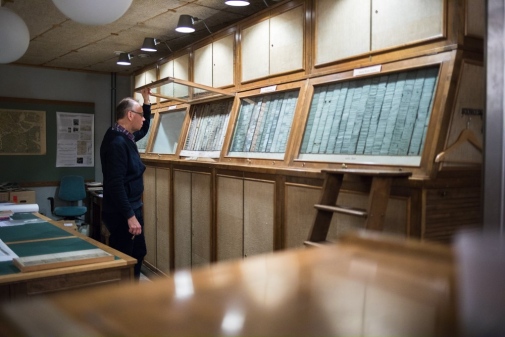 Last updated: November 17, 2020
Source: Kommunikationsavdelningen