Dissertation: Mental health after migration to Sweden
On May 5th 2022, Helena Honkaniemi will defend her thesis "Mental health after migration to Sweden: The role of the social determinants of health"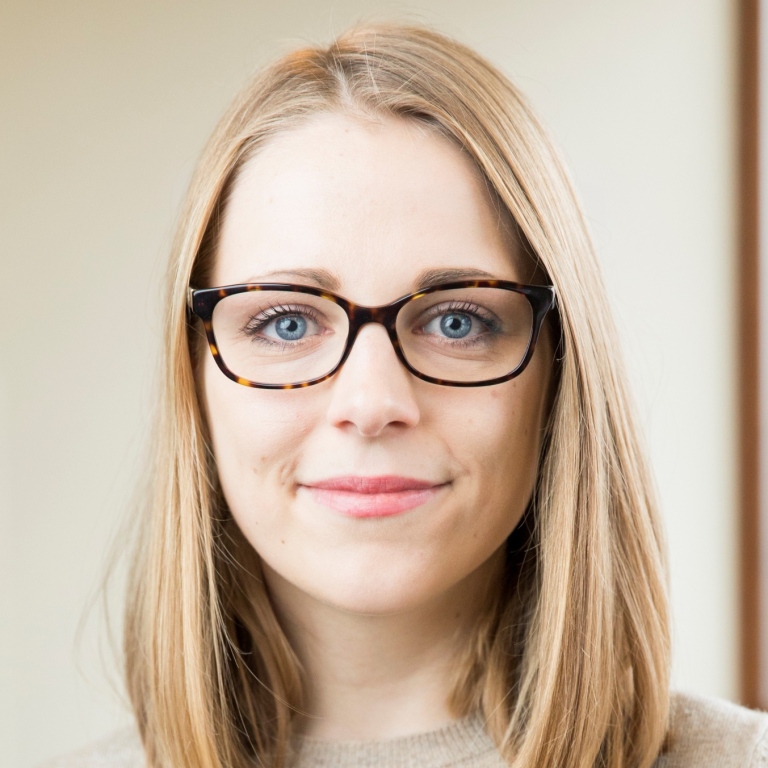 Academic dissertation for the Degree of Doctor of Philosophy at Stockholm University to be publicly defended on Thursday, 5 May, 2022, 10:00. The public defence will be held in English and will take place in Hörsal 4, House 2 (Albanovägen 18), and online via Zoom.
Download the thesis from DiVA (Academic Archive On-line)
Zoom link to the Webinar:
https://stockholmuniversity.zoom.us/s/63406194577.
Opponent
Seeromanie Harding, Professor at the Department of Population Health Sciences, King's College London, UK.
Supervisors
Mikael Rostila, Professor at the Deparment of Public Health Sciences
Sol Pía Juárez, Associate Professor at the Department of Public Health Sciences
Srinivasa Vittal Katikireddi, Professor at the Department of Public Health Sciences, Stockholm University and MRC/CSO Social and Public Health Sciences Unit, University of Glasgow, UK.
Abstract
Migrants often experience worse mental health after migration than natives in Sweden. Using survey, register and peer-reviewed published data, the five studies of this thesis explored the mental health variation of different migrant groups settled in Sweden, including by the timing of migration, level of integration and region of origin. In parallel, the studies considered the role of downstream (individual) and upstream (structural) social determinants of health as drivers of mental health inequalities.
Study I assessed migrants' risk of self-reported psychological distress by their age at migration and duration of residence in Sweden, relative to Swedish-born natives. Migrants generally had higher risks of psychological distress than natives, increasing with older age at migration and longer duration of residence, especially among migrants from regions not affiliated with the Organization for Economic Cooperation and Development (OECD). Health differences were largely explained by inequalities in socioeconomic position, social connection and discrimination.
Study II explored how prescription rates of psychotropic medications varied by native-migrant marital composition as a proxy for integration in Sweden. Intramarried migrants had the highest prescription hazards, whereas migrants intermarried with natives had lower hazards, albeit higher than for intramarried natives. Migrant women, but not men, had attenuated hazards after adjusting for socioeconomic and other marriage-related social factors.
Study III reviewed the international literature for previous evidence of the effects of non-health-related policies for migrant health. Restrictive entry and integration policies, including social welfare policies, were found to be associated with poorer self-rated general and mental health. Studies examining generous integration-related policies revealed largely positive mental health effects for migrants.
Study IV investigated the mental health effects of the 1995 Father's quota, a Swedish parental leave reform that incentivized fathers' leave use. Whereas both native and migrant fathers increased their parental leave use following the reform, only migrant fathers, especially those from non-OECD regions and with migrant partners, experienced concurrent decreases in psychiatric hospitalizations.
Study V examined the mental health effects of another Swedish parental leave policy, the 2012 Double Days reform, which introduced a month of simultaneous parental leave for mothers and fathers. Although both native and migrant fathers had increased levels of parental leave use, only native fathers and their partners exhibited decreased psychotropic medication prescription rates and greater outpatient care uptake related to mental health.
The findings of this thesis highlight the dynamic nature of mental health after migration, and the relevance of the social determinants of health within the receiving country context. The studies provide empirical support for how migrants' mental health can vary by the timing of migration and level of integration, through downstream determinants, including socioeconomic position and social connection, and upstream determinants, such as welfare programs and migration policies. Taken together, the thesis emphasizes the need to consider migrant mental health inequalities as socially-patterned phenomena amenable to change after migration.
Last updated: April 27, 2022
Source: Department of Public Health Sciences