Information autumn semester 2022
The autumn semester 2022 begins on Monday, August 29th. Here you will find collected information about admission and the start of the semester.
Admission and registration
Log in and check your admission status on "My pages" on universityadmissions.se.
July 12 - First admission letter with response requirements. Go to My pages on universityadmissions.se and answer if you still want your place (also applies to reserve place).
July 22 - Last response day!
July 28 - The second admission notice is published. See My pages on universityadmissions.se.
August 8-19 - Mandatory registration. If you do not have a University account, you must first activate it and then register in Ladok for students. See the New Student.
August 20-21: Arrival Service for international students.
August 22 - Welcome meeting for new exchange students at Stockholm Business School.
August 23 - Orientation Day - for new international students at Stockholm University.
August 26 - Welcome fair for new students at Stockholm University.
August 29 - Welcome information from Stockholm Business School in Aula Magna. The autumn semester begins! The invitation is sent out via email.
In our calendar you will find more activities for students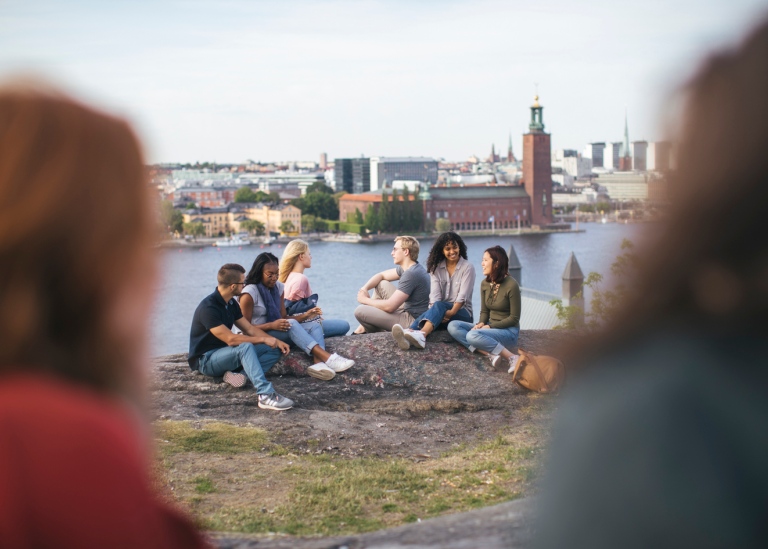 Reserve admission
Reserves are called by email on August 22-23. We never know in advance how many reserves we will be able to take in.
Re-registration
Send your request for re-registration to coursecoordinator@sbs.su.se no earlier than 22 August. Enter full name, social security number and the course in question.
New student
You will find more information about admission and being a new student at Stockholm Business School at New Student.
You will find, among other things, information about admission, registration, studying with a disability, reserve admission and our learning platform Athena.
Schedule and course literature
Information about the schedule and course literature can be found on the course website in the Education Catalog under Courses and programmes and in Athena. You must be registered to log in to Athena.
Useful links
Good to know for new students.
A smooth start - Are you new to Stockholm University? On these pages we have gathered a lot of useful information to ensure that your studies begin as smoothly as possible.
IT for students - Information about various digital services and tools for students, IT support for software and login, University account, Athena, Ladok for students, Schedule, software and licenses, wireless network via Eduroam, computer rooms, etc.
Student life - about student unions, housing, Infocenter, study places and more.
Föreningen Ekonomerna - for students at Stockholm Business School.
Student support - about Academic Writing Service, the university library, your rights and obligations and more.
Studying with disability - Stockholm University provides targeted study support to students with long-term disabilities.
SBS Code of Conduct - how students are expected to approach their studies at Stockholm Business School
Find Stockholm Business School
Stockholm Business School is located in newly built premises in building 2 on Campus Albano. Please arrive well in advance so that you have time to get acquainted with the premises.
Contact
You will find contact information for the academic advisor and course coordinators at Stockholm Business School here .
Last updated: June 28, 2022
Source: SBS