International researchers worried about changes in the Aliens Act
The Swedish Aliens Act was changed this summer. We spoke to some of our international doctoral students and researchers on how this will affect them.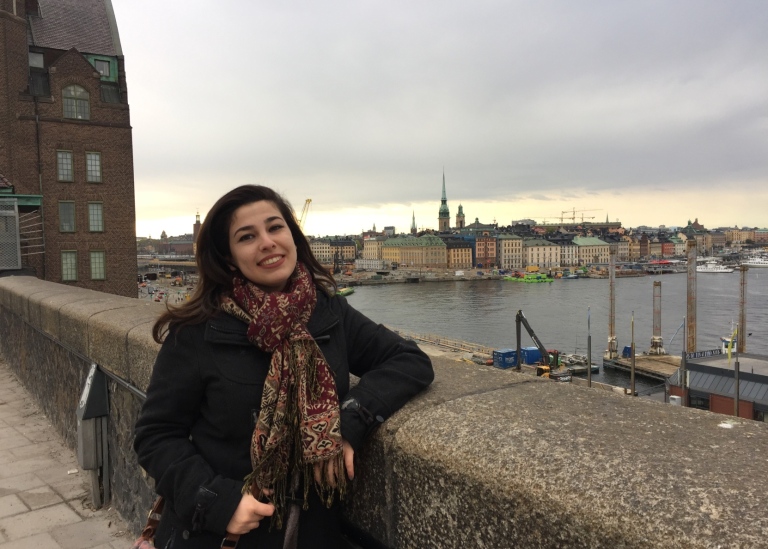 As a way to tighten asylum immigration to Sweden, changes were made to the Aliens Act this summer. The changes, have however, impacted foreign doctoral students and postdocs in negative ways.
In the Aliens Act there are new requirements that financial self-sufficiency must extend for "a certain duration of time". The Swedish Migration Agency has interpreted the term as a fixed-term employment lasting at least 18 months from the date on which your application is examined. The change in the law does not contain any transitional rules. All decisions made on 20 July 2021, or later are based on the new rules, regardless of when the application was submitted.
Living in constant anxiety
Rama Alshoufani is a PhD student at the Department of Education. She came to Sweden through a Swedish Institute scholarship to do a master's degree about six years ago. Then she started a PhD three years ago. "My first 3 years don't count for a permanent residency, only the PhD years do, which means I would have been eligible to apply next year if the requirements hadn't changed."

Rama Alshoufani is Syrian but not a refugee.
"This makes my residency issue similar to a non-EU citizen but with the added complications of a passport that takes me nowhere and with a home country that is not suitable for building a future. Unlike many non-EU citizens like an American or Australian or Chinese, etc."
"It is extremely hard for me to pursue work opportunities anywhere because of how hard it is to get a visa as a Syrian these days," she continues. "I had to give up many dreams over the years because of this issue, despite working really hard and having an excellent CV. I worked with what I've got and built a life here in Sweden, which is a place that I truly love, but now I live in the constant anxiety of all of that being taken away from me again. Unlike many non-EU citizens, this little life that I've carved for myself here could be the only decent opportunity that I've got for a good future. So this new situation is truly devastating, unfair and even humiliating."
Disappointed about lack of outrage
She is also disappointed that there is not much outrage about this issue, outside of unions and a few media outlets. "It is very worrying that most universities in Sweden do not seem to portray this outrage as much as they are expected to. It is truly unfortunate that many media outlets that I have read seem to be concerned about losing Americans and Australians but not people like me, who usually need to work tenfold harder to get an equal opportunity. We, the others, can have so much to offer, and can participate in building a more tolerant and diverse research community in Sweden. To abandon us and throw us in a pit of mental anxiety and humiliation is unacceptable," says Rama Alshoufani.
Unable to travel out of Sweden
Shruti Jain is a researcher at the Department of Molecular Biosciences, The Wenner-Gren Institute. In November she would have been in Sweden for four years. She had applied for a permit extension/permanent residence in June 2021, stating that she will complete four years, since she already has a long term contract until 2023 and instead of getting a permit extension asked for a permanent residence permit. The application was rejected stating that since she has not completed four years, she can get a shorter permit and apply again after November 2021.
"The issue that I face when I will make a new application is: first I will pay again, secondly, the processing time is so long for these applications, that by the time my application is viewed I might not have 18 months of employment left (according to the new requirements). On top of that, the processing time is so long, that post permit expiry, one cannot travel out of the country and all the vacation days are lost in waiting for decisions. Definitely I understand I can travel within Sweden, but being immigrant I would like to visit my family and friends," says Shruti Jain.
Narrowing possibilities
Guilherme Franzmann is a post doc at the Nordic Institute for Theoretical Physics, (NORDITA). According to him the main issue concerning the new Aliens Act for researchers is the requirement to prove that one has a fixed source of income for at least 18 months at the time of the application's decision for permanent residence permit.
"By the time I apply, I may have a one-year extension as a post doc, so it won't be enough any longer to guarantee that my application will be granted. In fact, even if I leave academia and find a job in industry, it is unlikely that any company will give me a contract stating that I will be employed for 18 months. Thus, as of now, it seems that the only way for me to stay in Sweden is if I can get a permanent job or if I manage to get a grant, narrowing dramatically my possibilities," says Guilherme Franzmann.
Reduced attractiveness to work in Sweden
Lovisa Lundholm, researcher at at the Department of Molecular Biosciences, The Wenner-Gren Institute, and board member of The Stockholm University Young Faculty (SU-YF)* says that these changes are going to become problematic to many SU-YF members.
"It might also reduce the attractiveness of Sweden as a country to work in. We have already heard reports of colleagues at Linköping University leaving partly because of this. Several of those who have received a permit already also say that it would had been very difficult for them, if those rules had applied at that time," says Lovisa Lundholm.
The Swedish Migration Agency is expecting longer handling times, Lovisa Lundholm continues.
"Does this mean in practice that you have to have two or more years left when you apply? No one has such 'longer than 2-year' contracts usually as a postdoc or researcher on a temporary position. Much is still very unclear."
The union SULF held a webinar recently on this topic, and there is an ongoing petition:
SULF webinar: Watch webinar about the changes to the Aliens Act – SULF
Petition: bit.ly/3lpfJIS

Read Stockholm University President Astrid Söderbergh Widding's blog:
Research Policy vs the Aliens Act.
Read Strong criticism of stricter rules for residence permits

*The Stockholm University Young Faculty (SU-YF) is an organization that represents more than 500 members of postdoctoral fellows, researchers, senior researchers, assistant professors and young faculty members at Stockholm University.
Last updated: October 1, 2021
Source: Communications Office