Joint Stockholm initiative for sustainable actions
Combine skills, offer attractive studies and be a contact hub for partners. This is the vision behind Stockholm Trio for Sustainable Actions – a new initiative from Karolinska Institutet, the Royal Institute of Technology (KTH) and Stockholm University towards sustainable societal development.
May 2019 saw the formation of Stockholm Trio, a university alliance comprising Karolinska Institutet, KTH and Stockholm University. The partnership is now to be expanded with a joint platform for collaboration and innovation in the interests of sustainability. The Stockholm Trio for Sustainable Actions is an initiative that will start today, 1 June 2022, and continue into the years ahead.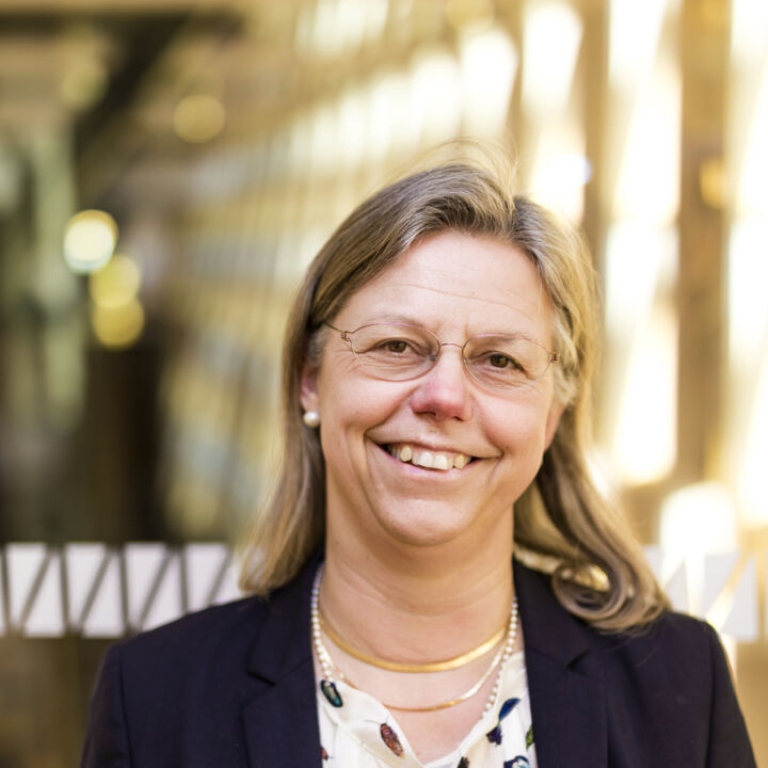 "It will give sustainability issues extra weight," says Karin Dahlman-Wright, vice chair of Karolinska Institutet's sustainable development council. "Together, we can achieve things that each organisation on its own can't. This makes us more potent and visible. The initiative also creates new arenas for students and researchers to learn about, discuss and find solutions to the greatest challenges of our time."
Launched to coincide with the UN conference Stockholm+50
Stockholm Trio for Sustainable Actions is being launched to coincide with the UN conference Stockholm+50, which is being held in the capital with both the climate and the environment on the agenda. The new initiative is rooted in the 17 global goals of Agenda 30, with a particular focus on climate and global health, and hopes to take more sustainability visions to fruition.
"In launching this initiative, academia is flagging the significant role it has in tackling complex environmental and societal challenges and in helping to bring about sustainable development," says Johan Kuylenstierna, senior advisor to the president on sustainability at Stockholm University and chair of the Swedish Climate Policy Council. "We need to reinforce our collaboration with other actors in society and ensure that the competence we three universities possess can support decision and policy-making processes by supplying underlying science-based data".
Will strengthen ongoing sustainability efforts
All three universities already integrate sustainability into their education, research and outreach activities. For example, projects are underway to reduce energy use in their buildings and create circular flows for their furniture. Stockholm Trio for Sustainable Actions will strengthen such ongoing sustainability efforts, and over the coming year will be focusing on communication and skills-mapping. The universities will also be developing a joint interdisciplinary course for students on how scientific solutions can help to bring about sustainable, large-scale change.
"Together, we're uniquely placed to make a contribution to sustainable development, the most important part of the initiative being the creation of joint activities that will lead us forward and produce real, tangible results," says Kristina von Oelreich, head of sustainability at KTH.
Read more on Stockholm trio university alliance and Stockholm Trio for Sustainable Actions.
Last updated: June 2, 2022
Source: Communications Office