Mentoring without meeting
"Before it seemed strange to only meet online. Maybe it would have been different to meet in person at least once. But ideally I would do both", Nahid Amini says.
She's a mentor to Atefeh Khorsand Kheirabad in Stockholm University's mentorship programme.
Nahid was in Atefeh's shoes back in 2010, when she did her PhD in analytical chemistry. After her PhD she did a post-doc and worked at Karolinska Institutet, and then transitioned out of academia to join Oriflame Cosmetics. Her mentee Atefeh is a PhD student at the Department of Materials and Environmental Chemistry, the same department Nahid studied in.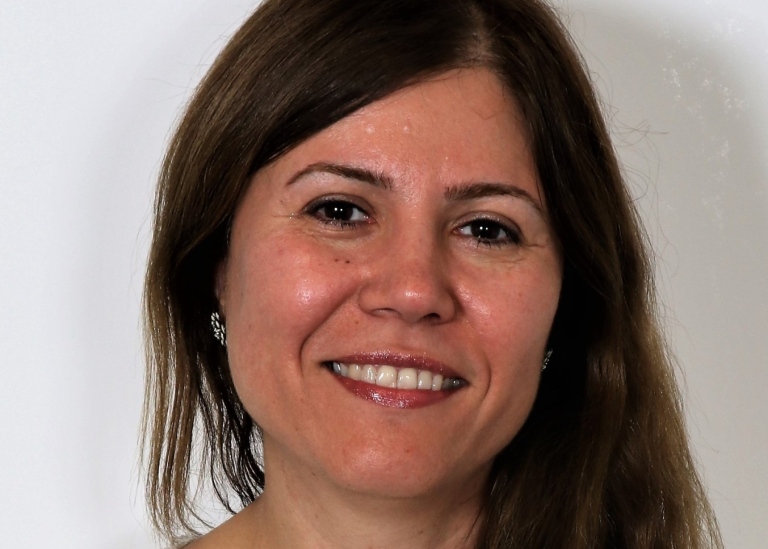 Looking for perspective
Atefeh applied for a mentor because she wanted advice about whether to stay in academia or work in the private sector after finishing her doctorate. She was looking for someone who could give her some perspective.
"I was specifically interested in pharmaceutical or beauty companies. And I was lucky to meet Nahid who has a PhD from the same university. We've talked about being new in Sweden and what life in Stockholm is like after the PhD. We were a good match", Atefeh says.
Would have wanted a mentor herself
Nahid's conversations with Atefeh remind her of the time when she was a PhD student and she shared the same concerns. What can I do after my doctoral degree? Should I stay in academia or seek jobs within industry? Will I be over-qualified if I do a post-doc and then look for a job outside of academia? Nahid said yes to taking on the role of mentor because she would have wanted one herself as a PhD student.
"From the start, I wasn't sure of what I could do or how I could help, but it has come naturally. Back then, I also kept asking people what to do after I finished. It's interesting to see the new generation and what they are concerned about. I've also learned new things as a mentor."
Convenient to have digital meetings
When the mentorship programme kicked-off in November, it was clear that there would only digital mentoring meetings for the foreseeable future. But that didn't concern the mentorship pair, who have only met online so far.
"We stopped the lab work for two months in the beginning of the pandemic, but half a year later when the mentorship programme started, I was used to communicating online", Atefeh says. "Nahid and I talked on the phone for our first meeting."
The mentorship pair made up a plan for when they were going to meet every month. They have their meetings on Zoom but also keep contact on Whatsapp if there's something they want to talk about in between meetings.
"If you don't know someone, it would have been good to meet in person. But if you meet in person you need to fix a date and a place. Planning to meet online is more convenient and we have more track of our time that way", Atefeh says.
Before it seemed strange to only meet online.

Nahid Amini
Nahid agrees:
"With social media and different apps, it's easier to contact each other. We emailed in the beginning, but now we mainly text on Whatsapp. It's less formal. Before it seemed strange to only meet online. If it weren't for the pandemic, maybe it would have been different to meet in person at least once. But ideally I would do both."
Missing the networking part
A downside with the digital format is that it's hard to network within the programme and to get the feeling of being part of a bigger context. Around 80 other mentorship pairs are participating in the programme this year which means the group meetings on Zoom get quite large.
"It would be nice to meet the whole group. I would like to be able to talk to other people and share their experiences in smaller groups. Maybe we would get some hints from the others", Nahid says.
Both want to stay in touch long-term
Overall, Nahid and Atefeh have had a positive experience so far with the mentorship programme. As a bonus they happened to be from the same country and share the same mother tongue.
"The whole programme is interesting, especially for people from other countries. Maybe you're not only talking about the PhD or student life, it can be other life issues. If you are from the same background, maybe you can understand the needs of that person a bit better. We understand each other's culture."
Atefeh feels more calm now after the meetings she's had with her mentor.
Nahid has helped me not to stress about the future.

Atefeh Khorsand Kheirabad
"It has been a very good experience for me. Nahid has really helped me not to stress about the future. I can make the choice at the end of my studies about where I want to go."
Both of them would like to keep in touch after the programme is finished.
"I'd really like to continue my relationship with Nahid, ask her more specific questions about doing a post doc, what the challenges would be and so on", Atefeh says.
"And hopefully we can meet in person later in the spring", Nahid says.
Read more about Stockholm University Alumni Mentorship Programme
Last updated: February 5, 2021
Source: Student Services