Research collaboration on diversity and inclusion in mathematics teacher education
Since 2018, researchers from Stockholm University, the University of Chile and the Pontifical Catholic University in Valparaíso in Chile have been conducting a long-term joint research collaboration on diversity and inclusion in mathematics teacher education.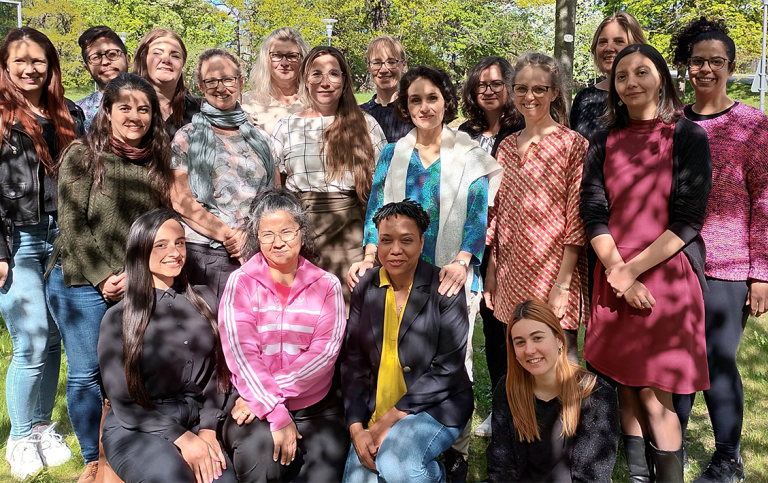 As part of a bilateral initiative, STINT and ANID (Chile's Research Council) have funded the project Network for Research on Diversity and Inclusion in Mathematics Teacher Education (Net-DIMaTE). It's overarching purpose is to contribute reducing injustices in mathematics teaching, leading to a more equal access to mathematics education in society.
Being successful in mathematics is often associated with positive qualities in a person, such as being particularly intelligent, ambitious and reliable. It is also well known that good knowledge of mathematics opens the door for many students to enter higher education and have better work opportunities. While failing in mathematics is often associated to the opposite: negative personal characteristics as well as reduced life opportunities.
In many countries, lack of success in mathematics relates to markers of difference such as students' linguistic, ethnic and cultural backgrounds, gender identity and socio-economic conditions, to give some examples. Therefore, it is important for mathematics teachers meet students' differences and use them to promote students' mathematical learning, rather than making them markers of disadvantage in mathematics classrooms.
New type of understanding is needed
Internationally, the teacher's work and what happens in teacher education are key for inclusion. Particularly important is the balance between teacher's knowledge for quality teaching and their understanding of how students' differences impact their participation and learning. This balance is central to make mathematics available to all students. Research has shown that this is something to be developed and improved in pre-service and in-service teacher education. A different type of understanding is needed for teachers to engage with students in increasingly diverse school environments.
Chile and Sweden can learn from each other
Chile and Sweden have many similar challenges regarding the inclusion of students in mathematics education. However, the history, policies and structure of mathematics teacher education are very different in the two countries. Thus, the collaboration between the Department of Teaching and Learning at Stockholm University and the two universities in Chile can generate many new insights that lead to further research in the future.
Net-DiMaTE includes activities such as:
Collaboration between researchers, postdocs and doctoral students to learn more about diversity in mathematics education in the two countries.
Visits to schools and other relevant contexts where the research team can share experiences and consolidate theoretical frameworks and methods for the work.
International research seminars and research courses to spread insights, exchange ideas and engage in in-depth conversations.
Joint publication of research articles.
Development of new networks and research projects.
More information
If you have questions about the collaboration, you can contact Paola Valero.
Last updated: October 26, 2022
Source: Institutionen för ämnesdidaktik