Stockholm University's researchers support Ukraine
President's blog 23 March, 2022
The weeks go by and the war in Ukraine continues with undiminished force, despite condemnations and sanctions from the surrounding world and despite both mediation efforts and attempts at negotiation. The consequences are devastating both for the country as a whole and for those hit by the war, not least the civilian population and the large number of people now fleeing.
It is easy to feel powerless against forces that we can hardly influence, but this has not led to passivity. On the contrary, the strong commitment to Ukraine by university staff and students is unmistakable, and there are many initiatives. The list is long, but here are some examples:
Departments and individual researchers with expert knowledge are active in disseminating their own expertise and that of their colleagues. For example, the Department of Slavic and Baltic Studies, Finnish, Dutch and German, which has organized a series of events that shed light on the war and Ukraine's situation from different points of view, is also planning a couple of freestanding courses about Ukraine for the autumn semester.
Many people have suggested more tangible aid including, among other things, first aid kits, or a charity event with a popular science programme. As a public authority, we do not have the opportunity to do this, but of course nothing prevents employees from acting as individuals. There are also plenty of such private initiatives. For example, several employees with board assignments in various foundations have acted using their position to initiate donations or other support to Ukraine or Ukrainian researchers.
Regarding support for researchers and students, there are also a number of broader efforts, which a number of Stockholm University's departments and researchers have joined. There is, for example, the list "Labs supporting Ukrainian scientists" which was published in early March. Several chemistry labs at the university have joined this list. Another initiative is #ScienceForUkraine, a database to which researchers around the world can connect in order to welcome Ukrainian researchers and students within the scope of researcher and student mobility.
Several employees have also been able to assist people who, on the basis of previous contacts, have applied to Stockholm University – or in one case to our partner, the Swedish Museum of Natural History. The aid has been about everything from seeking support from the funding announced by the Swedish Foundation for Strategic Research, arranging affiliation or notifying a vacancy to help with housing.
For those who need advice and support regarding the possibility to provide space for researchers via Scholars at Risk (SAR) or more generally on what can be done, there is now an organized collaboration within the university administration. Johanna Wiklund at Student Services, responsible for the work with SAR, is the contact person for the time being.
This blog is written in Bologna. I am here for a few days of meetings with the Magna Charta Observatory, the global guardian of academic core values. The country with most Magna Charta Universitatum signatories – no less than 79 universities – is in fact Ukraine. This gives you food for thought – and calls for action.
Astrid Söderbergh Widding
President
Read more from the President's blog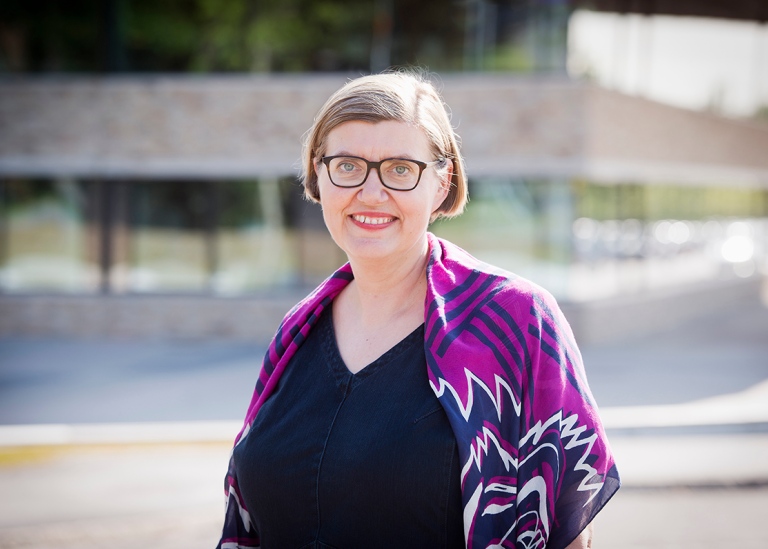 Last updated: June 15, 2022
Source: Communications Office