SU Law gets donation to arbitration and public international law
Faculty of Law, Stockholm University, has the honor to host the archives of Judge Lagergren and to preserve them for future generations. The Most of the donated books and documents will be available to students and researchers in the Arbitration Library at the Faculty of Law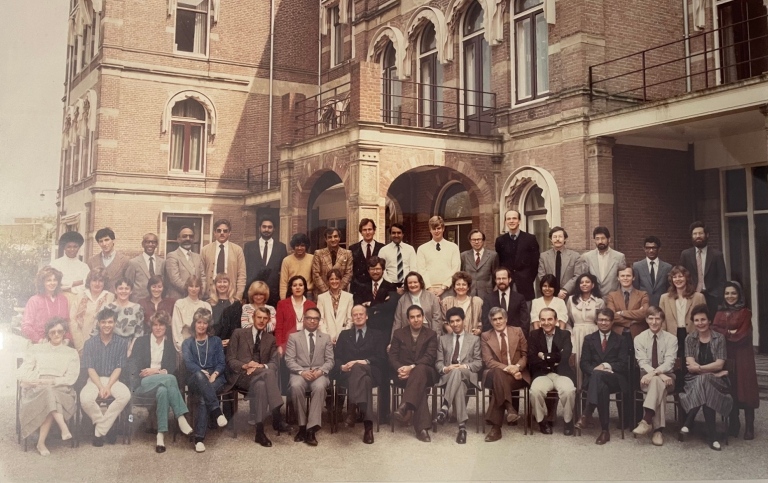 Judge Lagergren was one of the world's foremost international arbitrators and has shaped the international arbitration as we know it today. His seminal arbitral awards in both inter-State and commercial arbitration cases, which include the ICC Award in Case no. 1110 of 1963 concerning issues of corruption before arbitral tribunals, as well the arbitral awards in the Rann of Kutch arbitration, a border dispute between India and Pakistan, and in the Taba arbitration, between Egypt and Israel.
Gunnar Lagergren is also an emblematic personality of public international law: as judge of the European Court of Human Rights and of the International Court of Justice in Tangier, he later had the difficult task of being the first president of the Iran-US Claims Tribunal.
Became 96 years old
Lagergren was born on August 23, 1912 and lived to the end of December 2008. The donation of his archive was facilitated by the Arbitration Institute of the Stockholm Chamber of Commerce (one of the world's leading arbitral institution, in short: SCC), represented by Kristin Campbell-Wilson, Secretary General. The donation was possible with the tremendous support of Nane Annan, Mi Ankarcrona, Bengt Lagergren and Astri Lidman, Judge Lagergren's children.
– That SU Law is selected to host the archives of Judge Lagergren and to preserve them for future generations is, beyond doubt, a confirmation of the international recognition of the Faculty of Law and of its arbitration and public international law subjects. It is a true honor, says Crina Baltag who is one of the co-directors of the ICAL LLM program.
Do you want to take part in the archives?
The archives of Judge Lagergren will stay (at least most of it) in the Arbitration Library at the Faculty of Law, Stockholm University. Contact Crina Baltag or Daria Kozlowska Rautiainen if you want to know more about how to take part in it.
Last updated: November 30, 2021
Source: SULaw