Two new books about Mozart's Don Giovanni
The Original Portrayal of Mozart's Don Giovanni, written by theatre and performance studies scholar Magnus Tessing Schneider is now available in open access. Also published his year is the work of essays Don Giovanni's Reasons: Thoughts on a masterpiece, written by Felicity Baker, Reader Emeritus in French, University College London and edited by Tessing Schneider.
Magnus Tessing Schneider is a postdoctoral fellow in Theatre Studies at the Department of Culture and Aesthetics. Among his research specialisations are seventeenth- and eighteenth-century theatre and relations between dramaturgy, aesthetic theory and scenic-vocal performance practice in Shakespeare and Italian opera.
Read more about Magnus Tessing Schneider's researc
Abstract for The Original Portrayal of Mozart's Don Giovanni (Routledge 2021)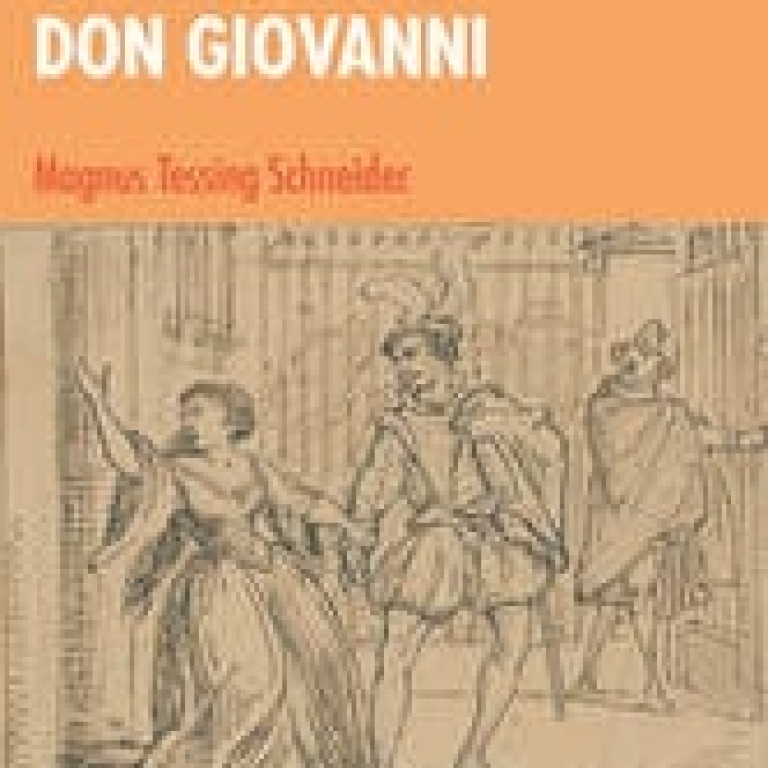 The Original Portrayal of Mozart's Don Giovanni offers an original reading of Mozart's and Da Ponte's opera Don Giovanni, using as a lens the portrayal of the title role by its creator, the baritone Luigi Bassi (1766–1825).
Although Bassi was coached in the role by the composer himself, his portrayal has never been studied in depth before, and this book presents a large number of new sources (first- and second-hand accounts), which allows us to reconstruct his performance scene by scene. The book confronts Bassi's portrayal with a study of the opera's early German reception and performance history, demonstrating how Don Giovanni as we know it today was not only created by Mozart, Da Ponte and Luigi Bassi but also by the early German adapters, translators, critics and performers who turned the title character into the arrogant and violent villain we still encounter in most of today's stage productions.
Incorporating discussion of dramaturgical thinking of the late Enlightenment and the difficult moral problems that the opera raises, this is an important study for scholars and researchers from opera studies, theatre and performance studies, music history as well as conductors, directors and singers.
Abstract for Don Giovanni's Reasons: Thoughts on a masterpiece (Peter Lang 2021)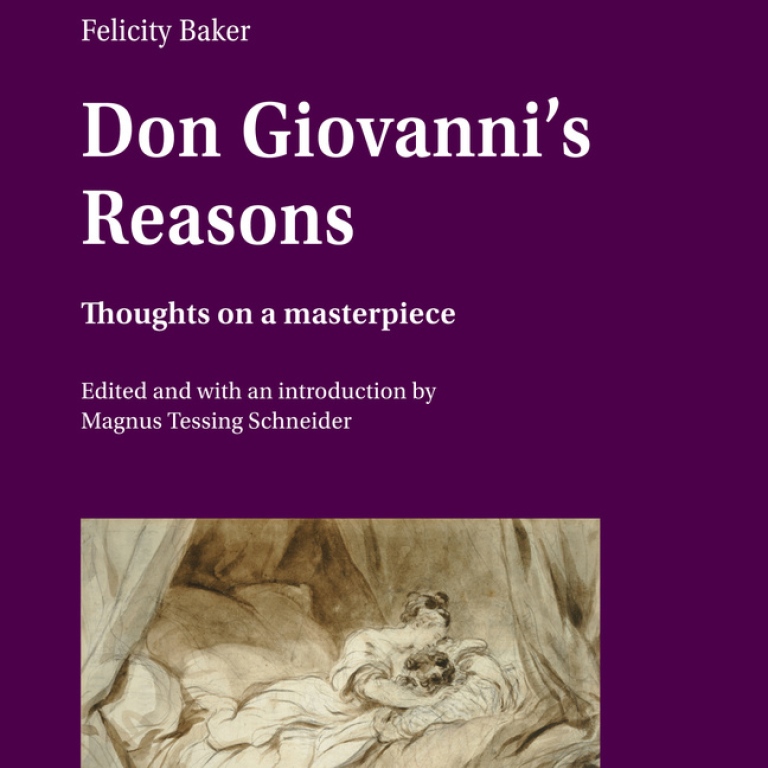 For centuries a reviled literary genre, it is only in the last decades that the opera libretto has begun to receive serious scholarly attention. In the case of Lorenzo Da Ponte's librettos for Mozart, the traditional unwillingness to read them as works of poetry, and thereby to recognise the depth of Da Ponte's contribution to opera as an art form, can be traced back to the end of the eighteenth century, when the rise of German nationalism coincided with a rise in anti-Habsburg and anti-Italian sentiments. The early vilification of Da Ponte thus accompanied the early glorification of Mozart, which inspired the Romantic opera aesthetic that, ultimately, provided the basis for opera studies as an academic field. Therefore, many of the old prejudices have slipped into today's scholarly discourse on opera. Felicity Baker's writings on Da Ponte, dating from the 1980s onwards, represent an effort to vindicate not only Da Ponte as a poet but also the opera libretto as a genre. After tracing the beginnings of her interest in Da Ponte, this introduction to her collected essays on the subject expands on three literary contexts that are central to her essays on the Don Giovanni libretto. First, the dramatic context, where she focuses on the traditional Stone Guest plays and the story of Don Juan as a cultural myth subject to a critical rewriting; secondly, the poetic context, where she focuses on Dante Alighieri as an important intertext; and thirdly, the philosophical context, where she focuses on Jean-Jacques Rousseau's political thinking as an inspiration for the delineation of the characters. The introduction examines, more broadly, the significance of Dante and Rousseau for Da Ponte as a poet.
Last updated: November 15, 2021
Source: Institutionen för kultur och estetik