What happens to biodiversity when the climate heats rapidly?
Wildlife habitats will change as Earth's temperature rises. To attempt to predict what will happen due to future warming, Wallenberg Academy Fellow Peter Heintzman will map how prehistoric climate changes affected life on Earth.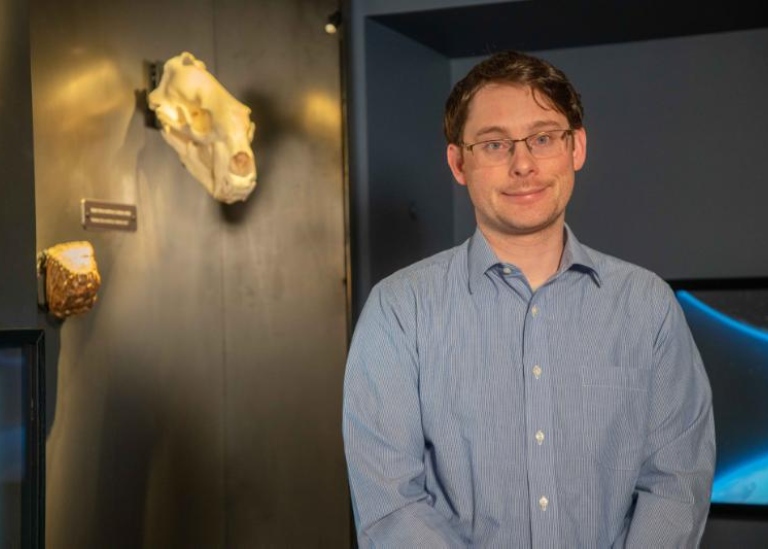 The temperature on Earth increased rapidly after the last ice age, which resulted in significant ecological change, particularly in the Arctic regions. Some species died out, others moved to new environments and some adapted to the new conditions. Researchers are now considering how the current changes to Earth's climate will affect biodiversity.

The most recent warming of the Earth was relatively mild, and there are concerns that the ecological consequences will now be even worse. To obtain a better idea about how life could be impacted by the rising temperatures we are facing, Dr Peter Heintzman, who will join Stockholm University in October, will map the effects of other prehistoric climate warming events.

To do this, he will examine sediment that researchers have obtained by taking samples from the seabed and the tundra, and which is up to 450,000 years old. He will analyze traces of DNA from long-dead wildlife in the sediment, and use these DNA analyses to create an image of how these species were affected when the climate rapidly changed from an ice age to an interglacial period.
Wallenberg Academy Fellows
Wallenberg Academy Fellows, the career program for young researchers launched by the Knut and Alice Wallenberg Foundation in 2012, provides long-term funding for young, promising Swedish and foreign researchers from all academic fields.
Read more om Wallenberg Academy Fellows at the Knut and Alice Wallenberg Foundation web.
Read more on Wallenberg Academy Fellows at Stockholm University.
Last updated: July 6, 2022
Source: Communications Office