About me
PhD student in Linguistics, specialising in Sign Languages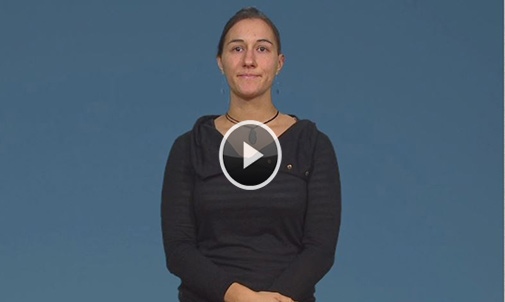 Research
I am working on the documentation and description of minority sign languages in village communities and I am doing fieldwork in the Yucatán peninsula in Mexico.
My main research interests lie within the area of sociolinguistics and linguistic anthropology. I am curious about various questions concerning sign language emergence, variation and change, sign language endangerment and language attitudes.
My PhD project focuses on comparing sign languages in Yucatec Mayan villages with a high incidence of deafness and looking at their relation to gestural elements of the surrounding hearing communities.
Teaching Fall 2016:
LIT220 Tecknets struktur och variation
LITU10/LITN12 Teckenspråk i teori och praktik I, dk2 Dövas kultur och historia (guest lecture)
TTA115 Teckenspråk och tolkning I, dk3 Textanalys (guest lecture)
LIM011 Linguistic Theory and Methodology (guest lecture)
Om mig
Jag är doktorand i lingvistik med inriktning mot teckenspråk.
Forskning
Jag arbetar med dokumentation och beskrivning av teckenspråkiga minoritetsspråk i små byar och gör bland annat fältarbete på Yucatánhalvön i Mexiko.
Mitt huvudsakliga forskningsintresse ligger inom det sociolingvistiska och språkantropologiska fältet. Jag är nyfiken på en rad olika frågor, bland annat avseende hur tecknade språk uppstår, deras variationer och förändringar, hotade teckenspråk och språkattityder.
I mitt doktorandprojekt gör jag jämförelser mellan olika teckenspråk som används i Yucatec Maya byar i där dövhet är vanligt förekommande. Jag tittar på dessa teckenspråk och deras relation till gester som används i den hörande omgivningen.
Undervisning hösten 2016:
LIT220 Tecknets struktur och variation
LITU10/LITN12 Teckenspråk i teori och praktik I, dk2 Dövas kultur och historia (gästföreläsare)
TTA115 Teckenspråk och tolkning I, dk3 Textanalys (gästföreläsare)
LIM011 Linguistic Theory and Methodology (gästföreläsare)