New research vessel in the Baltic Sea
The Erling-Persson Family Foundation has given a grant of SEK 30 million to Stockholm University to build a new ice-going research vessel. The vessel will be stationed at Stockholm University's marine field station, the Askö Laboratory, located in the archipelago of Trosa.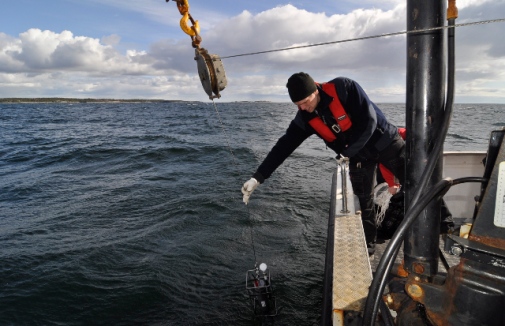 Sampling at sea is essential for marine research. This requires well-adapted vessels. Photo: Stockholm University Baltic Sea Centre.
The field station's current main vessel, R/V Aurelia, is over 40 years old and severely worn. The new vessel will be able to perform all the tasks and activities of R/V Aurelia, and several more. Modern ship technology and environmentally friendly engines give the new ship a significantly better functionality in all areas, and a new vessel classification permits activities across a larger geographic area.
"Our activities are in particular based on providing attractive infrastructure for marine research and education. Therefore, a modern research vessel is very important for us," says Tina Elfwing, Director of the newly established Stockholm University Baltic Sea Centre.