Stockholm University ranked third in driving environmental awareness
Times Higher Education awards Stockholm University third place on a global list of universities that produced environmental science research with the greatest impact.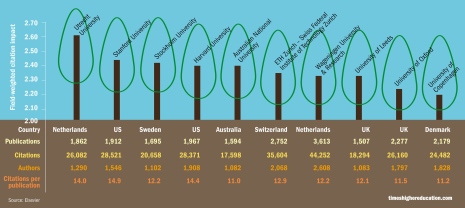 Based on data from the Scopus research database, which accounts for different citation levels across subjects, during the period of 2011 – 2015, Times Higher Education have ranked the world´s top universities according to their impact in environmental science. Top three is Utrecht University, Stanford University and Stockholm University.
The period in question is dominated by environmental research concerning climate change and the global ecosystem.

Read more on the Times Higher Education website.