Research expedition to Antarctica prepares for future climate change
Arjen Stroeven and Ian Brown of Stockholm University are each leading a research team in the expedition DML 2021/22 to Antarctica. During the austral summer in December to February the expedition will be collecting data to help climate researchers monitor and assess changes in the ice sheet. The Antarctic ice sheet is the largest store of frozen freshwater on the planet, and if it melts, it will have incalculable global consequences.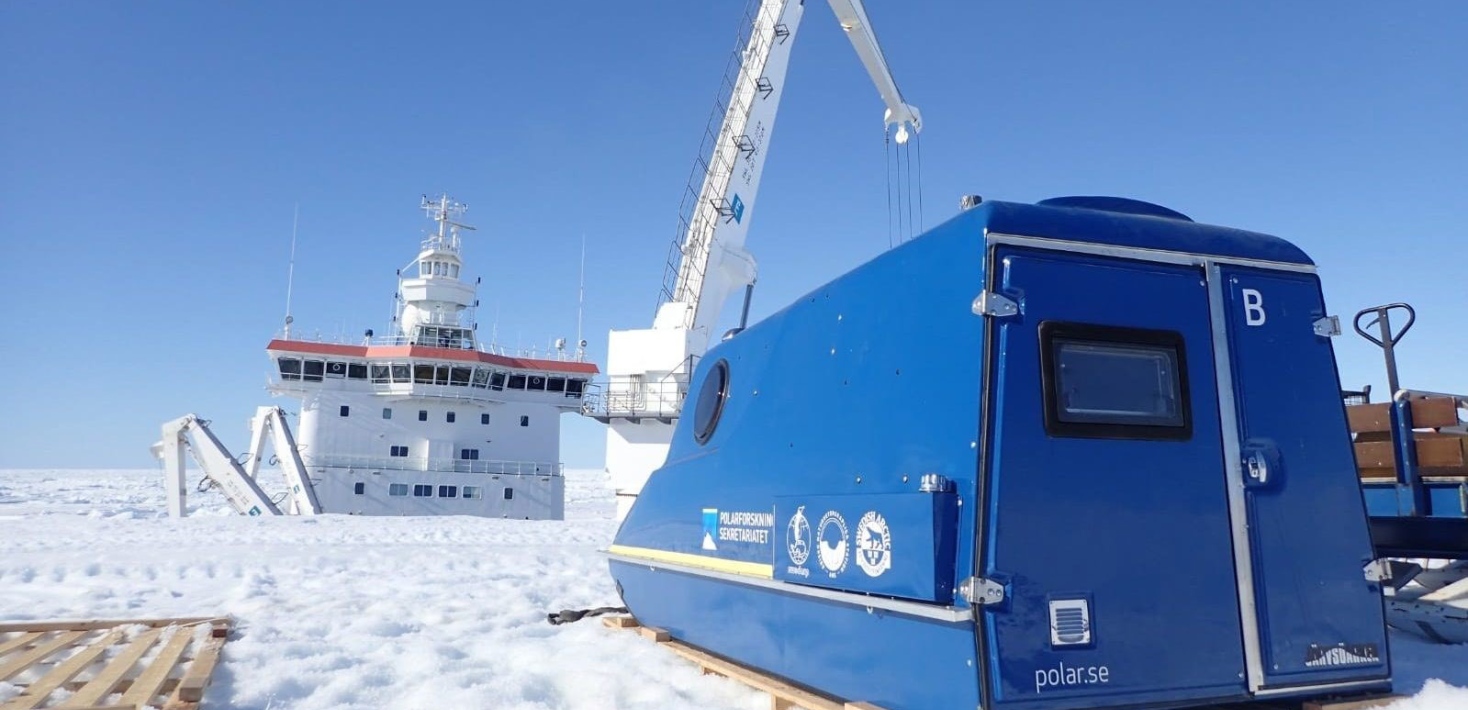 Living modules with sledges at the Swedish research station Wasa in Antarctica. The modules offer solid protection against weather and wind and a warm place to sleep, as well as the opportunity to heat food and store technical equipment. Photo: Ola Eriksson
Follow the expedition on the Polar Research Secretariat's blog
Follow Arjen Stroeven's research team MAGIC-DML on their own blog
Follow MAGIC-DML on Facebook and on Twitter
Read about how the researchers are preparing for the challenging expedition
Compact living in Antarctica. Read about how the research teams live and work in the field
---
Arjen Stroeven: "We are looking for answers about our future in the Antarctic bedrock"
Arjen Stroeven, professor of physical geography at Stockholm University, and his research group will be mapping when and how often the ice sheet grows and collapses in interaction with climate change.
"By collecting samples from the bedrock and glacial erratics from mountain peaks that tower over the ice sheet surface, we can use "historical" data to provide more reliable answers about Antarctica and our own future", says Arjen Stroeven.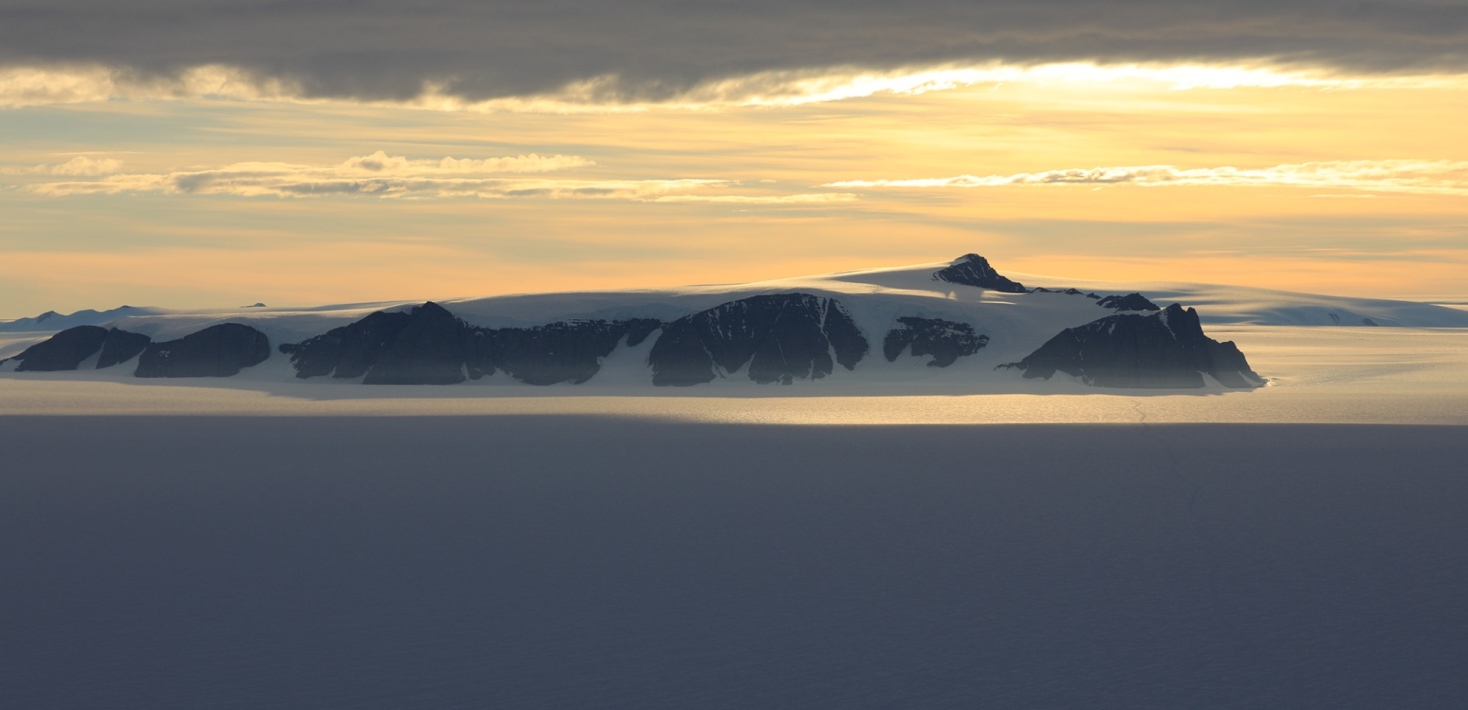 Why is it important to do research in Antarctica?
"There is an extremely large amount of water bound in the ice sheet in Antarctica. If parts of the ice sheet were to melt away, the consequences for society would be drastic, even in Sweden. If all the ice in both the East and West Antarctic were to melt, we are talking about a sea level rise of almost 60 meters. The poles also have an important function for the climate as a whole. Among other things, they reflect away the sun's rays during the summer months and thus lower the global temperature. If the Antarctic ice sheet shrinks, that effect will be weaker."
How do you feel about the trip?
"It is exciting. Despite diligent planning and mapping, it is always uncertain what traces of previous ice thickening we will find."
What will the practical work consist of?
"We will visit some mountain areas where the mountain peaks protrude through the ice. Where we find quartz-rich bedrock or glacial erratics such as granite, we take samples. In particular, foreign isotopes accumulate in the quartz mineral when minerals are exposed to cosmic rays after the ice has melted away."
What will the samples be used for?
"With the help of these various cosmogenic isotopes, such as 10Be, 26Al, 14C and 21Ne, we can then determine the ice sheet's response to climate change over millions of years. This in turn helps us evaluate which inland ice models provide the most probable results and which can provide the most reliable forecast for how the inland ice will change in shape and volume in the future."
How did the research group prepare for the trip?
"As a group, we must be very focused. It is also important that everyone has clear roles. It is a demanding environment, and cold, despite the fact that it is high summer in Antarctica, and there are dangers associated with cracks that arise due to the movement of the ice and rock falls in the mountain environment. The group dynamics and trust in each other become very important in order to be able to carry out the expedition in a safe way."
What are the biggest challenges?
"The mountains in Antarctica are very steep, which makes sampling difficult. Therefore, we look carefully for the few places that are flat. They are few in number, small, and in the worst case, inaccessible. Another challenge is that there is a lack of useful evidence."
What is the best thing going on an expedition to Antarctica?
"Despite all the challenges, the results of sampling during previous expeditions have been spectacular. Both those that come from rock surfaces that have been ice-free for millions of years to the samples from mountain peaks that have "recently" been exposed due to melting. It is a privilege to have the opportunity to research and visit such unique places, with such an exciting history, where the results of what we do play such a big role."
FACTS - MAGIC-DML
The research project MAGIC-DML(Mapping, Measuring and Modeling Antarctic Geomorphology and Ice Change, in Dronning Maud Land), which is one of two research projects carried out during expedition DML 2021/22, is an international project with participants from Germany, Norway, USA, Great Britain and Sweden. The project is in its third field season and aims to find additional field evidence that the ice sheet has been more stable in coastal areas.
RESEARCHERS AT STOCKHOLM UNIVERSITY
The research group has three participants affiliated with the Department of Physical Geography at Stockholm University:
Jane Lund Andersen, researcher at Aarhus University, who is a research fellow from the Wenner-Gren Foundation.
Read more about Jane Lund Andersen's research
Martim Mas e Braga, who is a doctoral student and works with numerical models of the ice sheet in Antarctica.
Read more about Martim Mas e Braga's research
Arjen Stroeven, professor of physical geography, who is the project manager.
Read more about Arjen Stroeven's research
---
Ian Brown: "Our job is to make sure we have good techniques for monitoring Antarctica"
Ian Brown, associate professor of Earth Observation at Stockholm University, together with his research group, maps uncertainty in the satellite measurements of the ice sheet and the source of this uncertainty.
"East Antarctica has the world's largest glaciers, which makes it the world's largest freshwater reservoir. If the ice melts there, it will affect sea levels more than anything else, which will have global consequences. It is therefore important that we monitor East Antarctica. Our focus is to ensure that we have accurate methods to be able to do that", says Ian Brown.
How do you feel about the trip?
"It feels good! We have a lot to do and know that not everything is going to go according to plan. Weather will play a big role in the result. But we are prepared for that."
What will the practical work consist of?
"We will dig snow pits, drill snow cores down to a depth of 10 meters, measure snow grains and the smoothness of the snow surface and mount radar reflectors for satellite measurements. We will also use GNSS (GPS) to measure the elevation of the ice. Through this, we hope to be able to better understand why satellite measurements work worse in some areas than others. We also want to become better at modeling how radar waves back-scatter from the snow."
What are the challenges?
"As I said, we are extremely dependent on the weather. We are also limited in where we can go due to the long distance between the stations and the risk of glacier crevasses. In addition, it is of course cold, windy and we are isolated. The isolation means that if something breaks or stops working, we cannot google solutions or replace with new parts. In addition, there are mental challenges, such as working in a small group for a longer period of time and the monotony of the tasks, that is, making the same kind of measurements several times a day, day after day. It's a challenge."
What are you most looking forward to with the expedition?
"Actually, it is strangely enough the same things that I listed as challenges. Scientifically, I look forward to the practical work with the measurements themselves and the analysis of data. Personally, I look forward to working in a more or less untouched place with a small research team that shares the same goals and motivation."

Read more about Ian Brown's research
---
FACTS ON THE EXPEDITIONEN DML 2021/22
FACTS - DML 2021/22
The expedition DML 2021/22 consists of three parts: two research projects and logistics work at the research stations Wasa and Svea.
RESEARCH PROJECTS
MAGIC-DML led by Arjen Stroeven at Stockholm University.
"Radar penetration and scattering from snow and ice" led by Ian Brown at Stockholm University.
FINANCING
The actual expedition DML 2021/22 is financed by:
The Polar Research Secretariat, which is responsible for all logistical support, including housing, transportation, and technical support in Antarctica.
The research project MAGIC-DML is funded by:
Stockholm University, Norwegian Polar Institute / NARE, the US National Science Foundation, the Swedish Research Council, the German Research Foundation / DFG and the German Aerospace Center (DLR).
The research project "Radar penetration and scattering from snow and ice" is funded by:
The Swedish National Space Agency, Stockholm University, the Bolin Centre for Climate Research at Stockholm University, University of Gävle and Luleå University of Technology.
Read more about the expedition on the Polar Research Secretariat's collection page
Read more about the research at the Department of Natural Geography at Stockholm University
Read more about the research at the Bolin Centre for Climate Research at Stockholm University
---
Learn more about historical expeditions to Antarctica
Links on historical expeditions to Antarctica
Last updated: November 23, 2021
Source: Communications Office