Men control water in the East African drylands
Water management in Sibou, Kenya and Engaruka, Tanzania is a privilege that is almost entirely endowed to men. Strict patriarchal norms regulate water control and exclude women from irrigation management, show a PhD thesis from the Department of Human Geography at Stockholm University.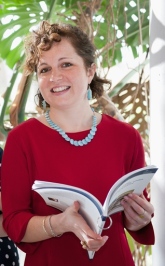 "The cultivation of crops for sale has rather made women's work burden worse, since they already produce staple crops for household consumption. Besides farming food crops they must now also weed and harvest the crops that their husbands sell", says Martina Angela Caretta, PhD candidate at the Department of Human Geography, Stockholm University.
This gender imbalance in agriculture is mirrored in many respects on women's capability to adapt to climate variability. Women intercrop in order to ensure household's food needs, while men sow several times in order to sale crops when the rain allows for it.
"While subordinated to men, women's practical investment is decisive for the maintenance of the irrigation system and, through intercropping, to sustain soil fertility which makes the farming of sale crops possible", says Martina Angela Caretta.
At the same time the PhD thesis shows that flexible irrigation infrastructure in Sibou, Kenya, and Engaruka, Tanzania, allow farmers to shift the course of water and to extend or reduce the area cultivated depending on seasonal rainfall patterns. Farmers avoid conflicts through a decentralized common property management system. Water rights are continuously renegotiated depending on water supply.
"Water is seen as a common good and the management of it is guided by mutual understanding to prevent conflicts through participation and shared information about water rights", says Martina Angela Caretta.