New solution-oriented course for counteracting climate change
With the new, interdisciplinary course "Climate Change Solutions" that starts this autumn, Stockholm University wants to contribute to solutions to the climate crisis. The course is open to students from all study areas at Stockholm University.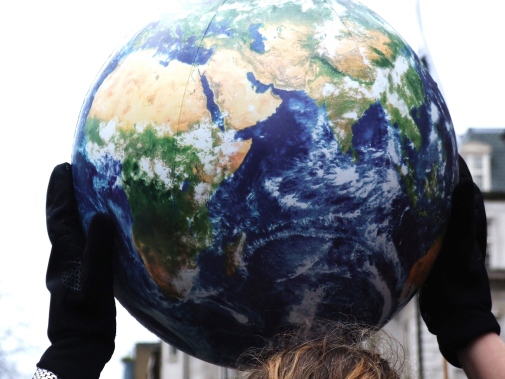 The course is conducted for the first time during the autumn term of 2019 and involves researchers and teachers from four faculties and ten departments.
"The complex challenges that climate change entails require a broad approach. Stockholm University has a unique competence in climate matters, which means that we are particularly well suited to establish a joint venture based on collaboration between the natural and social sciences, the humanities, and law", says Örjan Gustafsson, Professor at the Department of Environmental Science and Analytical Chemistry (ACES), and course coordinator.
"Climate Change Solutions" is conducted in English and contains lectures such as "Behavioral Changes", "Humans & Nature: How did we get here?" and "Bending the Curve with Sustainable Transportation". The course is scheduled to run at half speed over two periods, facilitating for students to take it parallel with other courses.
"A special aspect of the course is that it focuses on solutions. It provides both a broad introduction and highlights constructive ways forward to reduce emissions and manage the consequences of climate warming. There are a number of constructive actions available, there are plenty of things to do," says Örjan Gustafsson.
The role model comes from University of California
The role model for the course comes from the University of California, USA, where the world-leading climate scientist Veerabhadran "Ram" Ramanathan has been a driving force, also in terms of climate policy and climate actions.
"In California, it has been decided that the state universities should be at the forefront and become the first parts of society that become climate-neutral, the course is part of that initiative," says Örjan Gustafsson.
Veerabhadran Ramanathan was appointed Bert Bolin Climate Lecture 2018 at Stockholm University and in May the same year he held the climate lecture "Bending the Curve: Climate Change Solutions" in Aula Magna, Stockholm University's largest meeting hall.
"In connection with his visit, he challenged us to become the first pilot project outside the US that continued with the initiative. We accepted the challenge and hope to further develop the course in cooperation with them and help to spread it globally."
Collaboration across disciplinary lines
Claudia Egerer, Associate Professor at the Department of English and responsible for Environmental Research in the Human Sciences, emphasizes that the Climate Change Solutions course is special in its collaboration across disciplinary lines where scientists and scholars teach seminars together, bringing a variety of perspectives to bear on questions of climate change.
"Climate change is not just an environmental issue but very much a discursive phenomenon, and we speak about it in many different registers. As a literary scholar, narrative is my forte: I am trained to read, analyse, and write about stories and know that it is not just what you say that makes a difference, but how you say it. Again, it's about pooling resources, adding my voice to the scientific narrative to reinforce its impact."
More information about the course Climate Change Solutions (7.5 ECTS credits).