Unique text discovered in language research programme
Only a few researchers in the past hundred years have discovered new texts written by the church father Augustine. Last winter, Brian Møller Jensen became the latest one. He is involved in Ars edendi, a philological research programme at the Department of Romance Studies and Classics.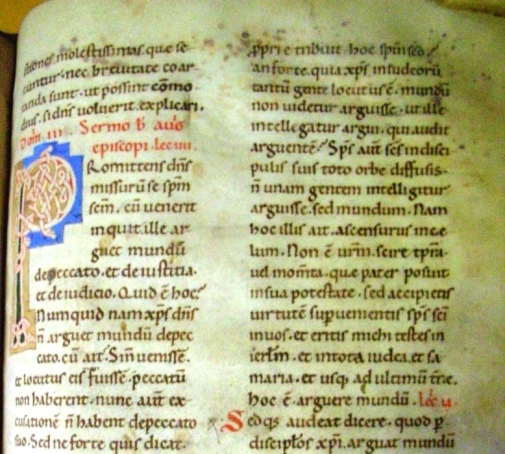 Last winter, Brian Møller Jensen sat in his work room and read a sermon from the 12th century. The Latin text discussed a possible interpretation of the Lord's Prayer, also known as Our Father, and was signed 'Augustine'. To Brian Møller Jensen, who has spent the last few years going through hundreds of similar sermons and church texts, this was nothing remarkable. Augustine (who lived 354-430 AD) is considered one of the greatest Christian theologians, and his texts had a great influence on the medieval church. However, when Brian Møller Jensen, who is not an expert on Augustine's work himself, tried to trace the origin of the text, his heart rate increased.
"I searched frantically in databases and various editions, but could not find the text anywhere. First, I ended up in a small publishing house in Venice, and eventually I came in contact with Augustine researcher Clemens Weidmann. He was very excited."
By comparing the vocabulary and style with previously known texts by Augustine, it was concluded that the famous church father really was the author. It soon turned out that Brian Møller Jensen had found an entirely new, thus far unknown text written by Augustine – something that has not happened more than a handful of times in the past hundred years.
"To researchers and anyone else interested in Augustine, the new sermon is major news," says Brian Møller Jensen, who presented his findings at an Augustine conference in Malta in April.
Ars edendi traces handwritten manuscripts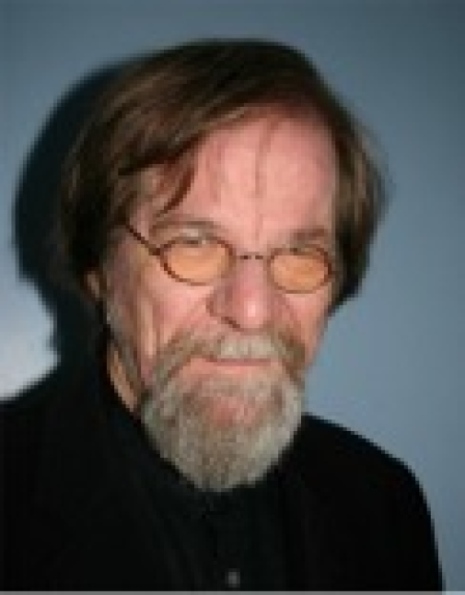 In the last few years, Brian Møller Jensen has read and documented about seven hundred handwritten texts in Latin. The texts are part of a so-called "lectionary", a collection of sermons, Bible comments and church texts that priests in the northern Italian city of Piacenza used in church services in the 12th century onwards. Brian Møller Jensen, who has regularly travelled to Piacenza where the fragile manuscripts are stored in the archives of the cathedral, is now processing the material in order to publish the entire lectionary in book form.
Brian Møller Jensen's work is a typical example of the research that has been conducted within the Ars edendi programme over the past eight years. The aim of Ars edendi – which means "the art of editing" – has been to trace, document and publish a large number of manuscripts written from the 9th century until around the year 1400.
"It has been a huge undertaking just to find out where the manuscripts are located. It has involved research trips to various libraries and archives around the world," says Gunilla Iversen, project director and professor emerita of Latin.
"Then we have designed various methods of creating editions of the texts that are readable today. Only then can other researchers access the texts."
Funding from the Bank of Sweden Tercentenary Foundation
This unique project was made possible by a large grant of SEK 33 million from the Bank of Sweden Tercentenary Foundation. According to Gunilla Iversen, this was the largest individual grant to a research project in the humanities in Sweden at the time. Ars edendi builds on a strong tradition of philological research that has been conducted at Stockholm University since the 1950s. The programme, which will end with a final international conference in Stockholm in August 2016, has drawn attention from around the world.
"Many people in the USA and the UK speak enviously of the amazing investment by the Bank of Sweden Tercentenary Foundation that has made it possible to conduct such long-term research here in Stockholm."
What is now being made available, both physically in book form and digitally on the web, is nothing less than a cultural treasure, says Gunilla Iversen. The now-released texts include different types of commentaries, liturgical poetry and music, as well as collections of Greek words of wisdom. Many of the manuscripts, often beautifully illustrated, are concerned with Christian ideas and culture.
The texts are primarily made available to other researchers: theologians, linguists, cultural historians and historians. However, Gunilla Iversen emphasises that the now-published texts are also of great importance to anyone who wants to understand the literature and art that was created later. www.arsedendi.org
Facts about Augustine
Augustine was actually called Aurelius Augustinus, and was also known as Augustine of Hippo. He lived between 354 and 430 AD and was the most important Western theologian of the Early Church, in addition to being an important philosopher.