Research subject

Geomorphology and Glaciology
Geomorphology and glaciology research focus on Earth surface processes and their effects on landforms, landscapes, environment, and society in a wide range of settings - from the north and south polar regions to the subtropical climate zones.
The methods include data collection and observations in the field, remote sensing and GIS techniques, dating of glacial and other sediments, and numerical modelling. Study areas are located in all glaciated regions in the world, including Antarctica, the Arctic, North America, Northern Europe and Eurasia, and the central Asian highlands; but also in non-glacial regions such as the Mediterranean and East Africa.
Research in geomorphology and glaciology increases our understanding of climate, environmental and landscape changes today and in the future.
Tarfala Research Station
At Tarfala research station, environmental monitoring of glaciers, meteorology, hydrology, snow chemistry and permafrost is carried out. The station also serves as a base for field teaching in Arctic and alpine environments.
Researchers
Nina Kirchner
Universitetslektor
Department of Physical Geography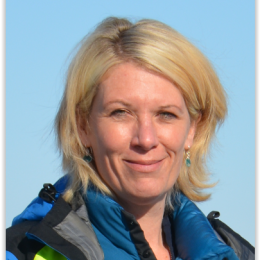 Research group
Doctoral studies
If you want to study for a PhD in Physcial Geography you are welcome to apply for doctoral studies at the Department of Physical Geography.