The cave lion was divided into two subspecies
New research at the Centre for Palaeogenetics shows that the extinct cave lion was a separate species, and that it was subdivided into a western and eastern subspecies.

"The cave lion was one of the most common large predators during the last Ice Age, with a distribution throughout northern Eurasia and North America. It became extinct about 14,000 years ago", says Love Dalén, Professor of evolutionary genetics at the Centre for Palaeogenetics, which is a joint research centre funded by the Swedish Museum of Natural History Museum and Stockholm University.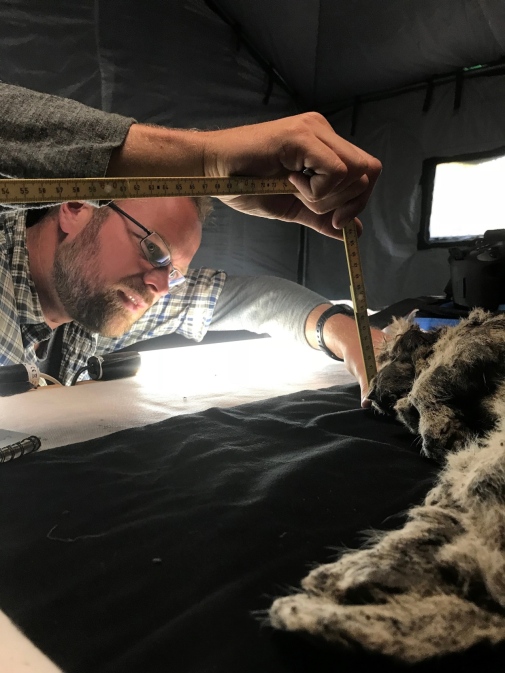 In the study, genes and relationships between extinct cave lions and today's lions have been investigated. The researchers have compared the mitochondrial genomes of 31 individuals, among them "Spartak", a cave lion cub that Love Dalén came across in Siberia a couple of years ago and which has since been analyzed at the Centre for Palaeogenetics. Spartak had been frozen for 28,000 years before it was discovered and is probably the best-preserved Ice Age animal ever found.
The focus of the new study has been to find out if the cave lion has been a separate species, something that has long been disputed.
"Our study suggests that the cave lion was a indeed distinct species, separated from the modern lion. The analyses also support the theory that the cave lion was divided into an eastern and a western subspecies", says David Stanton, lead author and a former Marie-Curie Fellow at the Centre for Palaeogenetics.
Slightly larger than today's lions
According to the researchers' analyses, the cave lion diverged from a common ancestor that it shared with modern lions about 1.85 million years ago, and subsequently split into two different subspecies roughly half a million years ago. The cave lion is believed to have been slightly larger than today's lions and the males may have been lacking a mane – according to cave art from the time.
"We are now continuing with more genetic analyses, where we aim to sequence complete nuclear genomes from several specimens, in order to investigate what genes made the cave lion a cave lion."
More information
The article "Early Pleistocene origin and extensive intra-species diversity of the extinct cave lion" has been published in the scientific journal Scientific Reports.