Gå till denna sida på svenska webben
Swedish Film and Television Culture
Taught in English, first cycle level. Recommended for exchange students and international free movers interested in Swedish cinema and television. The course explores the moving image in Swedish culture and society. Lectures and screenings in Filmhuset.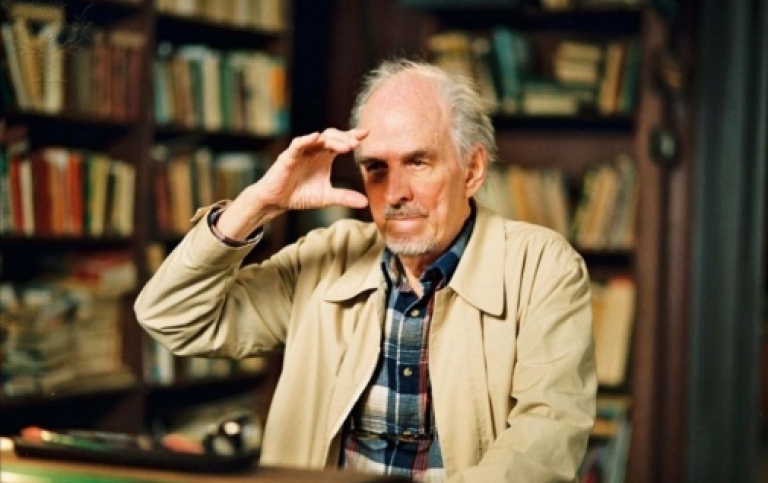 Swedish director icon Ingmar Bergman. SONY PICTURES CLASSICS / WANSELIUS, BENGT/ Album / Universal Images GroupRights Managed / For Education Use Only
The course provides an overview of the role of the moving image in Swedish culture and society during the last 100 years, a period when moving image culture became increasingly more important. Swedish film and television culture is presented in relation to international trends and developments in the field. Various approaches are considered, including the analysis of formal concerns combined with different socio-cultural perspectives as well as entertainment genres and avant-garde experiment. Industrial practice and film analysis are discussed with a focus on individual artists. Attention is also paid to case studies dealing with questions of criticism and reception.
This course is given entirely in English and takes you on a journey through the Swedish landscape within television and film. The course can be used as complementary studies in Cinema Studies in a degree and is also taken by many exchange students and program students.
The course with ca 40 students run for 10 weeks and has lectures and screenings.

All classes in "Filmhuset" by Gärdet in Stockholm

Screening in the big theatre "Bio Victor" with live piano to silent film and many more screenings in theatre Bio Mauritz.

Teaching format

The course is taught in English only.

Teaching consists of lectures and seminars as well as screenings of film and other media material. Lectures and seminars are compulsory. The teaching is in English. For more information see the course description.

Build your full time semester with this course

The course is 15 ECTS credits and can for instance be combined with full time 15 credit courses that run second half of the semester to get 30 ECTS in total full time.

Assessment

The course is examined through a home exam, written assignments and oral presentations. For more detailed information, see the course description.

This is a preliminary schedule and is subject to continuous change. For this reason, we do not recommend print-outs. At the start of the course, your institution will advise where you can find your schedule during the course.

Note that the course literature can be changed up to two months before the start of the course.

Course text information here

Published two months before coourse starts.

About the Link below:
the link is directed to the valid course texts for a specific semester. Do NOT use a course text list from other than the semester you attend.

SP = Spring semester

FA = Fall semester

Said about the course:

"I loved this course, it was also such a great experience to have lectures at the filmhuset and to learn so much about swedish film. " / student in course evaluation 2019.

Interested in this course as part of your exchange?

Contact our international coordinator via exchange@ims.su.se