Gå till denna sida på svenska webben
Structural Geology and Mapping
The course covers large scale structures (folds, shear zones, faults), microstructures, deformation mechanisms, kinematic indicators, tectonics, rock mechanics and the measurement and interpretation of structural data.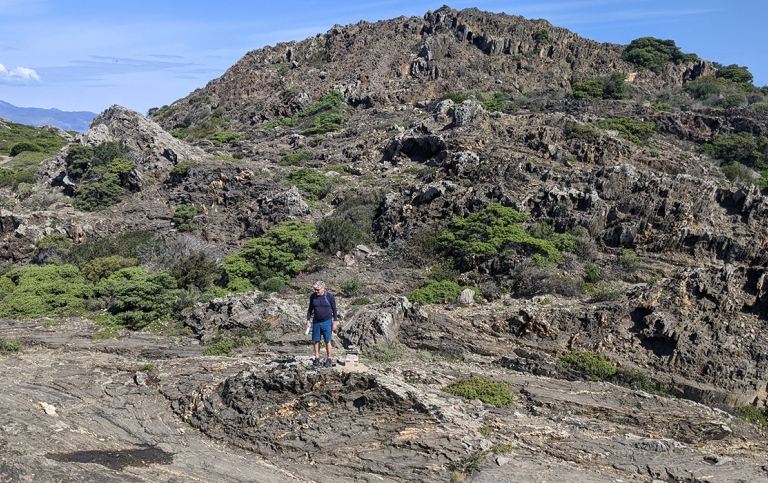 Photo: Vidar Jakobsson
Science and mathematics help us understand how the world around us is connected – from the origin and structure of the universe, to the development and function of humanity and all other organisms on earth. Scientific knowledge makes it possible to critically examine the credibility of information in different areas of everyday life, society, and the media. As a scientist or mathematician, you will be attractive on a large job market that covers all parts of society and includes everything from pure technology companies to environment and healthcare, as well as research.
Course period Spring 2023: Period 2 (21 March–1 may)
Course evaluations allow the possibility to affect and take responsibility for your own learning and gives important information for our work with pedagogical development.

It's important that all students complete the course evaluations after each course, it gives the Department the opportunity to improve the courses' quality.

The course evaluation is composed of a number of questions and specific questions for each course. If you, as a student, want to contribute with more course specific questions you may send them to studies@geo.su.se.

If you haven't received the course evaluation for your finished course, or if you have other questions regarding course evaluations at IGV please contact studies@geo.su.se.

Course evaluation = student's review of the course
Course report = course leader's reflections about the review

Elisabeth Däcker

Administrativ studierektor

Visiting address
S 316
Svante Arrheniusväg 8 C, Geohuset

Uwe Ring

Professor of Structural geology

Visiting address
R 435
Svante Arrheniusväg 8 C, Geohuset