Gå till denna sida på svenska webben
Master's Programme in Language Science with a Specialisation in Scandinavian Languages
The programme aims at extending and deepening your knowledge in Scandinavian Languages. It also strengthens your grasp of research methodology, research ethics and your ability to carry out scientific reasoning.
This specialisation of the Master's Programme in Linguistics will deepen your knowledge of linguistics and Scandinavian Languages. You will choose the area and courses for your linguistic specialisation, connected to the Department's actual, ongoing research. In addition, you will take the faculty-wide courses which are obligatory in the Linguistics programme.
Within the Master's Programme in Language Science, the students will deepen and expand their knowledge in the field of the selected study route. The emphasis varies between specialisations, and may focus, for example, on pragmatics, language history, language documentation or grammar. Importance is also given to
the students' development in terms of scientific approach, independent analysis, and skills in presenting their work orally as well as in writing.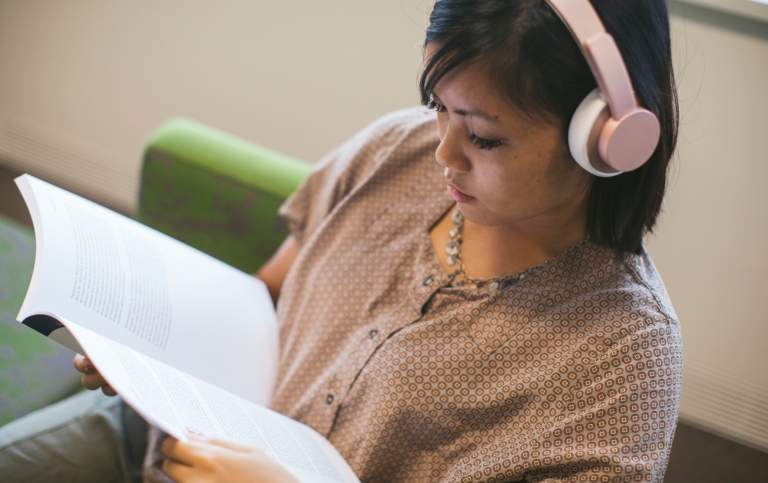 Foto: Niklas Björling
Year 1

Semester 1

Language in Use, 7.5 ECTS credits
Scientific Methods and Research Ethics, 7.5 ECTS credits
Elective courses amounting to 15 ECTS credits

Semester 2

Scandinavian Languages Historical Profile - Magister Course, 15 ECTS credits
Elective courses amounting to 15 ECTS credits

Of the elective courses in semesters 1 and 2, two courses of each 7.5 ECTS credits must be in the main field of Scandinavian Languages. The topic of the second course is to be a progression of that of the first course. The courses are selected from those offered by the main field department in consultation with the programme
coordinator

Year 2

Semester 3

A skill training course of 7.5 ECTS credits
English for Academic Research, ECTS 7.5 ECTS credits
Elective courses amounting to 15 ECTS credits
The courses are selected from those offered by the main field department in consultation with the programme coordinator.

Semester 4

Scandinavian Languages with a Historical Profile – Master's Thesis, 30 ECTS credits

Coordinator for specialisation in Scandinavian Languages

Josefine Berg, Student Counsellor
josefine.berg@su.se