Gå till denna sida på svenska webben
The Role of Law in International Politics
The Role of Law in International Politics is given as an elective course within the framework of the Summer Programme at the Department of Law, Stockholm University.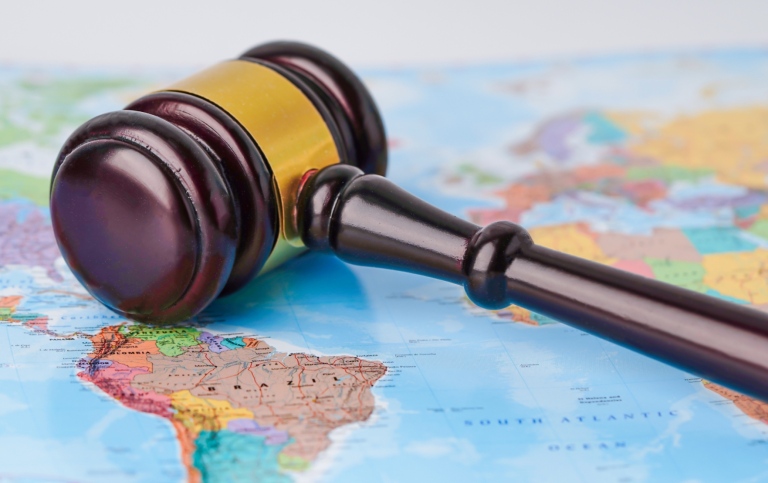 Foto: Sasirin Pamai / Mostphotos
Read more about the Summer Programme at SULaw on the following page:
The course gives an overview of the role of law in international politics. The students will gain appreciation of the context-dependent nature of international law and its place among other instruments of cooperation in the international system.
Follow the link below to read more about the course details.

Syllabus - The Role of Law in International Politics

Teaching format

Instruction is given in the form of seminars. The language of instruction is English.

Assessment

The course is examined on the basis of active participation in the compulsory elements of the course and a home examination.

The schedule will be available no later than one month before the start of the course. We do not recommend print-outs as changes can occur. At the start of the course, your department will advise where you can find your schedule during the course.

Learning platform

During the course, registered students will receive additional course information on the Athena learning platform.

https://athena.itslearning.com/


The Departement

Read more about education at the Department of Law at Stockholm University on our homepage.

Questions regarding our summer courses are answered by our Office of International Affairs.

Summer Programme

Visiting address

Frescati Campus, Södra huset, Building C, floor 4

Office hours

Reception hour Tue & Thu, 12.30PM-2PM.

NOTE: no reception hour on campus for the time being, only on Zoom. Prebooked meetings only, max 15 min/person. Book meeting by email at the latest the day before.

Phone hours

Tue & Thu 9AM-10AM.

Irregular office hours

No reception or telephone hours on 12 May or between 25 May-7 June 10. Please email us instead.