Gå till denna sida på svenska webben
Stress and sleep: from bench to bedside
The course reviews central concepts and topical research in stress, sleep and health.
In particular, it is focused on how acute stress, chronic stress, diurnal rhythm and sleep problems affect physiological systems such as the immune system, the endocrine system, cognitive process and ill health.
The course encompasses neuroscientific and other biologically anchored knowledge, and also describes interventions to improve stress- and sleep related symptoms. Theoretical models and methods to understand and study stress- and sleep related processes will be applied.
An established theme in the contemporary society regards how stressors and sleep problems should be handled. Over longer time, such exposures can affect wellbeing and risk for ill health.
The present course aims to give in-depth knowledge about how stess and sleep are related to mental and somatic health and how stress and sleep are interconnected. The course will also provide an opportunity to develop a critical perspective on relevant research, and to apply interdisciplinary perspectives on pathological states as well as on behavioral and biological markers related to stress and sleep.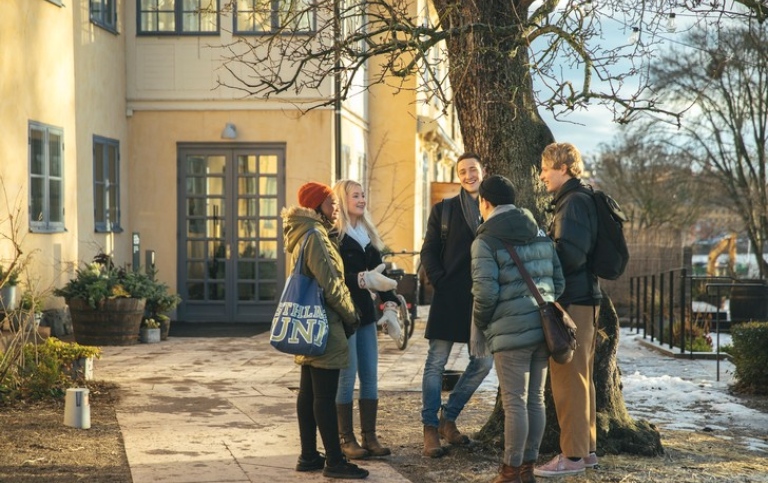 As a registered student on this course you will find detailed course information and communication in the learning platform Athena. Login with your university account.

This course will be given as a distance course in the third part of four of the autumn semester, full-time studies.

Course syllabus: Stress and sleep: From bench to bedside, 7,5 credits. Autumn 2021 (342 Kb)

Teaching format

The course is running as a distance course through the Stockholm University e-learning platform. All teaching is given in English, and consists of lectures and seminars.

Course requirements/Mandatory components

Participation in seminars are mandatory. Absence can be compensated by written assignments in accordance with the course leader's instructions.

Learning outcomes

Upon completion of the course, students are expected to be able to:

understand, describe and critically discuss central theoretical and empirical issues regarding how stress and sleep are related to health, as well as the fundamental mechanisms for associations between stress, sleep and health.
critically reflect on research reports in the field of interest.
design an adequate research plan for a study of the effects of stress and sleep on health outcomes, and to critically discuss the chosen design in relation to pertinent literature.
orally and in letter present a research plan, and to critically reflect on other students' research plans.

Assessment

The course is examined on the basis of a written assignment.

Examination will be conducted in English and/or Swedish according to the course teacher's instructions.

Examiner

Course leader: Julie Lasselin, julie.lasselin@su.se, and Mats Lekander, mats.lekander@su.se.

The schedule will be available no later than one month before the start of the course. We do not recommend print-outs as changes can occur. At the start of the course, your department will advise where you can find your schedule during the course.

Note that the course literature can be changed up to two months before the start of the course.

A complete list of course readings is found in the course syllabus.

The list is subject to change until two months prior to the start of the course. In case the new course syllabus is missing on this page by then, please check with the course leader before you buy any expensive books etc.

Registered students should primarily use Athena for teacher communication.

To contact the Student office or a Student Councellor, see below.

Student office - Master's level

Madeleine Arnwald

Study Councellor and Student Administrator

Visiting address

Albanovägen 12, 3rd floor, room C4308

For additional information, please refer to the common details for the Student office.

Study councellor - Master's level

Visiting address

Albanovägen 12, 3rd floor, room C4303

Irregular office hours

At the moment we can only offer appointments by phone. Please book via e-mail!