Gå till denna sida på svenska webben
Reading Across Literatures: Multilingualism, Translation and Comparison
What happens when an author switches language or decides to combine multiple tongues in his or her works? Can we appreciate poems written in a language that we do not understand? This course examines the relationship between literature and multilingualism, introducing current theories on literary multilingualism and translation.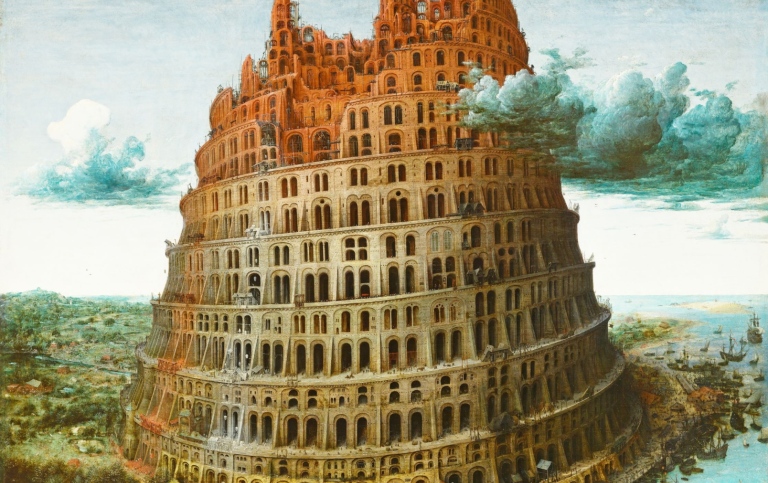 The Tower of Babel by Peter Bruegel the Elder, 1563.
In addition to the theoretical focus, a selection of literary works in different languages (read in original or in translation depending on the students' specializations) will be studied in detail. The comparative focus of the course aims to highlight the crucial role of multilingualism and translation in the production and reception of literature of the 20th and early-21st century.
The theme of the course is tied to one of four main streams of the international literary studies conference Revolutions in Reading: Literary Practice in Transition to be held at Stockholm University 24-26 August, 2020.
This is an optional course within the Master's Programme in Literature, 7,5 ECTS.
Registration for students within the Master's Programme in Literature: markus.huss@tyska.su.se
Teaching format

Instruction is given in the form of seminars. Attendance at the seminars is mandatory.

Grading criteria

Betygskriterier och betygssättning för kursen Att läsa över gränser (316 Kb)

Assessment

The course is examined on the basis of a written assignment in the form of a paper and an oral presentation in the form of a discussion of a theoretical or a literary text.

The language of the oral presentation is English. The language of the written assignment in the form of a paper is English, German or Swedish.

Examiner

This is a preliminary schedule and is subject to continuous change. For this reason, we do not recommend print-outs. At the start of the course, your institution will advise where you can find your schedule during the course.

Note that the course literature can be changed up to two months before the start of the course.