Possibility of research visit to China, Russia or Mexico
The International Office encourages researchers, teachers and graduate students to apply for shorter research visits to five different universities offering additional benefits for research cooperation with Stockholm University.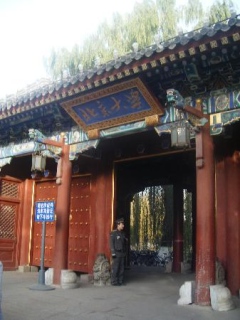 This offer applies to the following partner university or research institute:
Chinese Academy of Social Sciences (CASS), Peking (for visits up to 4 weeks).
Peking University, China (for visits up to 10 weeks).
Lomonosov Moscow State University, Russia (for visits up to 4 weeks).
St. Petersburg State University, Russia (up to 4 weeks).
National Autonomous University of Mexico (UNAM); (minimum 4 weeks; knowledge of Spanish required)
According to the agreements the host university will provide living accommodations and generally a per diem to cover some living expenses. The home (or sending) university department or the researcher themselves will pay for travel expenses and other costs in connection with their visit.
The complete Application should be submitted in English at least three months before the intended visit is to begin. It should include the following documents;
SU Staff Exchange Application Form (doc) (138 Kb)
Curriculum vitae
Copy of correspondence with the host department indicating their willingness to accept you as a guest researcher. An email reply from them confirming this is acceptable. Do not request a Letter of Invitation from them at this point
Concerning CASS, one domestic trip may be requested if it is closely connected to the research project.
Signature of the Department Chair or equivalent (application form).
A short one-page report summarizing the results shall be submitted to the International Office no later than one month after returning.
Applications may be submitted (by e-mail) at any time to the International Office.
Contact
Helena Bjöexk
International Office
Student Services
Telephone: 08-16 40 44
E-mail: helena.bjorck@su.se
Last updated: September 22, 2017
Page editor: Helena Björck
Source: International Office, Student Services