Accommodation for visiting researchers
Stockholm University lets and manages a number of furnished rooms and flats owned by other landlords in Stockholm. These are available to foreign researchers with a doctoral degree and doctoral candidates at Stockholm University.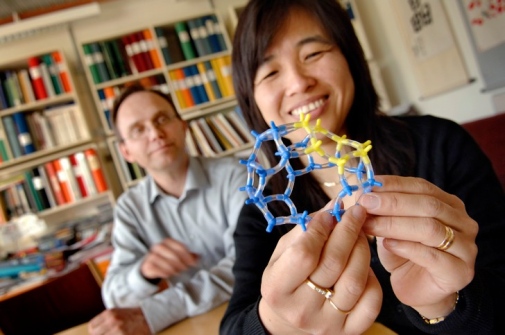 There is a considerable shortage of accommodation in Stockholm. Make sure to apply for accommodation well before your expected arrival in Sweden.
Are you eligible?
Foreign guest researchers with a doctoral degree, Post Docs and PhD students are eligible to apply for University housing.
The start date for the rental period is only permitted within the first six months of the applicant's employment at Stockholm University.
Researchers with a permanent position at Stockholm University, foreign undergraduates, Erasmus and Master's students are not eligible to apply.
Double occupancy
In some accommodation areas it is possible to share accommodation if you are living together with a partner and/or children. Double occupancy is only allowed at Docentbacken, Bondegatan, Hovbeslag, Grindstugan and Fjällis housing area. You will always receive two sets of keys, however we cannot gurantee an extra bed.
Maximum period of occupation 1 year
The accommodation is intended for temporary stays only and not for researchers holding permanent positions or having permits of residence.
The minimum period of occupation for all areas except Docentbacken is one month and maximum period of occupation is one year. For Docentbacken minimum time is six months and maximum is one year. The maximum period of occupation possible for one single researcher is one year. Once located you cannot re-apply for housing from SU housing again.
Housing queue
When an application has been submitted, it is placed in the queue for accommodation. The waiting time depends on many factors, such as requested period of time, availability, etc., and therefore it varies a lot. Please note that we have a shortage of bigger apartments (40 sqm or bigger) so the queuetime for these is especially long. The queue for Docentbacken, Hovbeslag and Grindstugan are also longer then for the other areas.

The demand for accommodation is high and we are unfortunately not able to accommodate everyone who applies.
If the requested moving-in-date has passed and you have not received an offer, you need to send an email to housingoffice@su.se within one month in order to remain in the queue.
If we do not hear from you within one month from the requested moving-in-date, we will assume that you have arranged for other accommodation, and your application will be removed from the queue.
Application form for University accommodation

When you are offered accommodation
If there is accommodation available, an offer is sent by email. You will then need to contact us by email by the time that is stated in the offer ( 3 days minimum) or you will loose the offer.
If we have not received a reply from you within two weeks, your application will be cancelled. If you wish to remain in the queue for a second offer you must send an email to housingoffice@su.se Maximum number of offers is two.
Offers are usually sent two-three months before the requested moving in date.