Henrik Hansson
I am a senior lecturer at Computer and Systems Sciences and one the Appointed Liaison Officers for the Faculty of Social Sciences.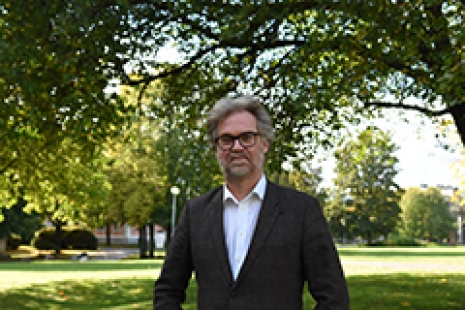 Responsible for these departments:
Computer and Systems Sciences
Education
Contact:
Email: henrik.hansson@dsv.su.se
Who may contact you, and with what kind of questions?
I welcome the researchers and teachers from the departments for which I'm responsible to discuss both concrete projects and collaboration in general. It could be contacts with workplaces for internships and study visits, help finding a template for an agreement, or advice before applying for a collaboration check. I have the help of resources at External Relations and Communications and the combined knowledge of the local liaison network.
How would you like to contribute as an Appointed Liaison Officer?
There are great possibilities to coordinate activities in a large organisation like Stockholm University. Because my department is not part of the main campus, participating in networks is vital. There are many types of collaboration to develop: 1) with the central university (policy, vision, initiative, and projects) and the local activities at the departments (education, development projects and research); 2) with businesses, governmental agencies and associations; 3) with alumni to develop new projects and to return to the university as mentors; 4) with external partners to finance FoU (Research and Development Database), and 5) to boost inclusion and integration for new Swedes.
What are you working on right now?
I have teaching, research and development projects, in particular concerning developing countries as well as the inclusion of new Swedes. Here is more information about my research interests, projects and international networks: